The National Enquirer says she did. It reports that following the ballyhoo the extortion affair stirred up David Letterman's wife threw him out on his ear. The Westchester house out of bounds for him now, he settled down in a loft in Manhattan.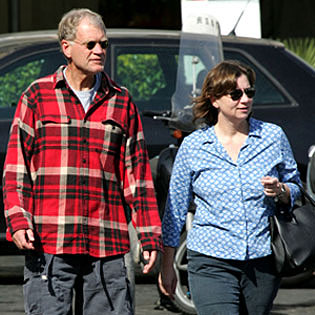 Letterman's reps are sweating to smother the rumors. The Daily News has been told that the National Enquirer's information is misleading. And, taken globally, many of the things tabloids print should be taken only when salted profusely.
Is the truth buried somewhere in between?
Source of the image: layddee.com.