While we hoped that the rumors would not be confirmed, and one of the most desired bachelors of modernity would remain single, Justin Timberlake still admitted the rumors about his soon marriage with Jessica Biel.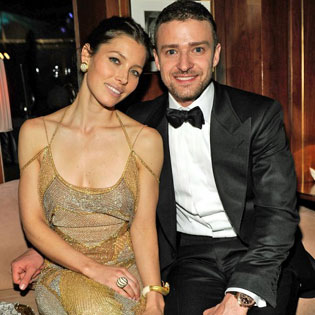 A complex relationship of 30-year-old Justin and 29-year-old Jessica Biel, with lots of dramatic partings and romantic reconciliations, goes back to 2007. Despite the conflicts, the celebrities never had mutual reproaches, and the fans did not fail to hope that one day their relationship "would move to a new level."
This is what happened during the Christmas holidays in 2011. Timberlake invited his "mate" to spend a weekend in Wyoming, where Biel, the fan of winter sports, could master the ski slopes. It was there, in the Amangani luxury hotel, that the musician made a proposal. The locals immediately learned about the fact, but the media have long doubted the authenticity of the information.
Now Justin rightly feels that he has nothing to conceal, that is why he has announced to the public (including the media) that the wedding is to be expected soon.
It seems that 2012 will bring us many new star families. Britney Spears and Jason Trawick, Matthew McConaughey and Camila Alves, Anne Hathaway and Adam Shulman, as well as Steven Tyler and Erin Brady have decided to formalize their relationship at the same time with Justin and Jess.