Three months after they began to date Jennifer Aniston, 42, and Justin Theroux, 40, decided it was time to move to the next stage – and move in together. They are "very excited about living together," a source told PEOPLE, expounding that they mean to rent a house until they have found a place they will both agree upon as a suitable home.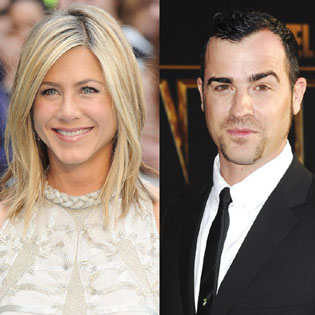 Actually the house-hunting began in July, after Aniston had sold her Beverly Hills place for $38 million believing that it was way too great for her and she needs something less overwhelming. The search for a love nest is still going on, and meanwhile the duo get cozy in a more modest two-bedroom home in the Hollywood Hills. PEOPLE got a description of the house from a real estate source – the house, rented on August 1, has a vault-ceilinged master suite with hardwood floors, and French doors that open into the yard. There is spa, a new ozone pool, and viewing deck.
Upon returning from their romantic time-off on Hawaii, Anniston and Theroux paid visits to their friends. Last Wednesday the couple were invited over to Chateau Marmont in West Hollywood for a dinner with George Lopez. According to a source, they looked happy and affectionate, and kissed openly when at the table.
Source of the image: Aceshowbiz.