Jake Gyllenhaal may well find himself providing material for a new Taylor Swift song… For that's where he will land if they embark upon a love affair together!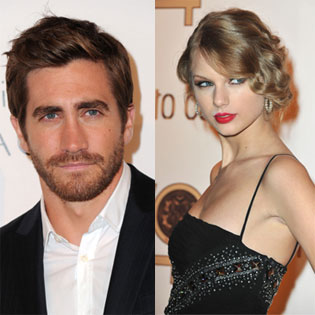 Oh no, nothing is definite yet – and no information is forthcoming from either of the reps – but they certainly enjoyed spending a weekend together in New York.
The Saturday Night Live taping was the first event they attended. Swift's bodyguard took the seat next to her, but when the lights turned low, he moved off to clear the place for Gyllenhaal.
People who could observe the two of them said they didn't notice any signs of affection, but the celebs seemed engrossed in conversation.
Swift, 20, and Gyllenhaal, 29, were inseparable on the next day as well, starting with a late breakfast and then stepping out for a walk about Brooklyn Park Slope, the district known to the actor, whose sister Maggie lives in the vicinity.
Swift was known to say that she singles out the songs she writes about the men she was fond of and is "proud" of them. Is Gyllenhaal in for one?
Source of the image: Okmagazine.