Hillary Clinton has become the title persona of the Harper's Bazaar (US) magazine issued in March. She is one of the most influential women in the world, but she always finds time for herself. A passion for fashionable accessories is a good opportunity for a high-ranking American official to relax a little.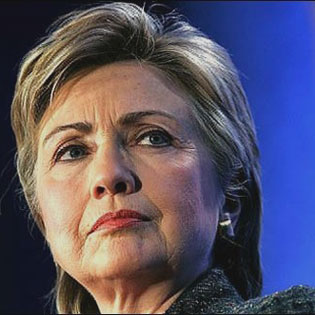 The U.S. Secretary of State says in an interview for the March issue of the U.S. Harper's Bazaar magazine that she loves good bags.
Hillary Clinton believes that women's talks about the choice of a handbag can either split or reconcile. She is one of those women who are united by women's handbags. Hillary does not think people should make fun of someone's choice of a handbag. As for the Secretary of State herself, she has a particular philosophical vision of the choice of this symbolic women's accessory.
For example, while talking about her exceptionally bright bag Hillary said she adored that bag and its Ferragamo fuchsia color.
She confessed that the color made her happy. The handbag is for spring, but Hillary is happy to take her in January from time to time to raise her mood.
The journalist who spoke with the U.S. Secretary of State has shared her impressions of the conversation saying that Hillary is the same woman as others. She likes to chat a little, and sometimes she just wants to curl up and watch TV.
Hillary says in an interview that she keeps everything in order in the mornings, but by the end of the day she gets very tired. In the evenings, she usually has some strength just to come home, put her feet up, read magazines, and watch TV… What the former first lady of America likes to watch is incredible: "Dancing with the Stars". And she usually watches the show with her 91-year-old mother.
Source of the image: Newsrealblog.