Tom Cruise and Katie Holmes's divorce settlement is already concluded, although it's barely two weeks after the divorce papers were submitted – the news was confirmed by the actress's attorney Jonathan Wolfe.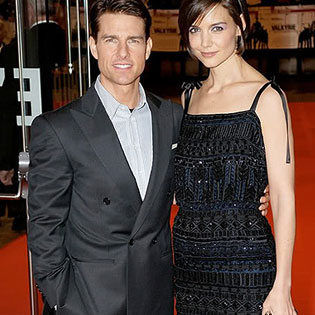 Wolfe announced officially that the agreement had been negotiated and signed, the case can be considered settled, and Holmes intends to turn over a new leaf in her life. Her attorney said it makes her family elated to see it, and he felt glad to have been instrumental in bringing it about.
He went out of his way to underscore the role played in the rounding off of the case by his partner Gary Skoloff and experts who provided extra counseling from Aronson Mayefsky and Sloan and Walzer & Melcher, both California-based companies. Cruise's counsel also displayed professionalism and quickness that helped close the deal.
The same feelings were shared with PEOPLE by Dennis Wasser, attorney for Cruise. "All the lawyers and the parties are happy that it's done," he commented.
The details of the deal have not been revealed, but Cruise's and Holmes's separate statements assure that they have made everything possible to protect the interests of their daughter Suri.
The movie stars' reps, Nanci Ryder (Holmes) and Amanda Lundberg (Cruise), stated that both "are committed to working together as parents" towards Suri's best interests. It was added that they expect their family matters to be treated as private. Both parties voiced respect for the other's commitment to their parental roles and beliefs.
It is known from sources around both parents that the agreement's terms were initially for Suri to reside with her mother in NYC. Cruise would have unstinting visitation rights.
Holmes and Suri did recamp into New York, they occupy a 3-bedroom apartment and are seen walking around. Cruise stays at his L.A. home with his children Connor and Bella. It is rumored that he was astonished to learn that his wife decided to start divorce proceedings.