Screen and stage luminaries have long grown into their customary luxurious surroundings where they look as if they were born right there on the set or with a microphone in their hands. We almost forget that they were once babies – and actually could have been born in very outlandish places, some of which we may not even be aware of the existence of.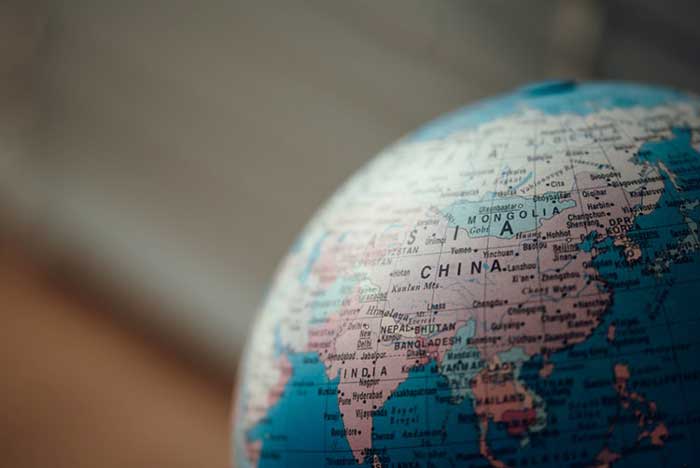 Their family's situation may have taken them far from their place of residence, or they belong with other nationalities and can speak foreign languages they learned in childhood. Some of them worked hard to get rid of accents.
Those who love to know everything about their favorites must have already ferreted out this important information, still there may be a surprise or two in store for trivia collectors.
Natalie Portman born in Jerusalem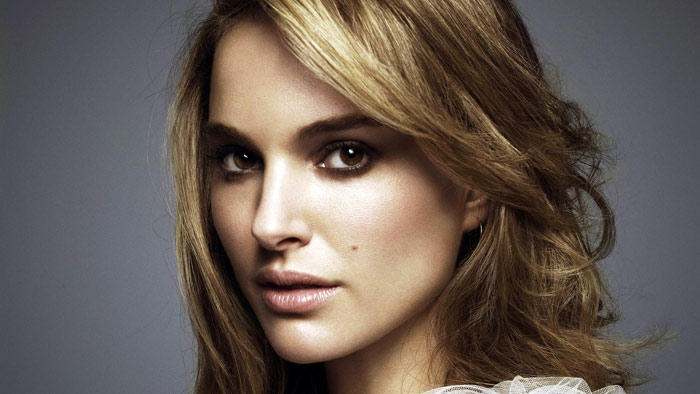 Natalie's family name is Hershlag, and she was born in Israel, in Jerusalem, back in 1981. Her Jewish father Avner met her American mother, Shelley Stevens, at the State University in Ohio. Then her mother came over to Jerusalem to join her father, but they didn't stay there for long. When their daughter was born, they relocated first to Washington DC, then to Connecticut and ended up on Long Island, NYC. Natalie (who later assumed the name of Portman that belongs to her grandmother) visits Israel often and says she feels fine staying in the country.
Keanu Reeves born in Beirut
The boy named Keanu Charles Reeves was born in Beirut, Lebanon, where his father, an American from Hawaii, was living with his mother, Patricia, née Taylor, from Essex, England. She was a costume designer and performer. After his father abandoned them she went to Australia where she gave birth to Keanu's sister.
The family then moved to New York but eventually found themselves in Toronto where the actor lived until he turned 22. After that he relocated to Los Angeles.
Emma Watson born in Paris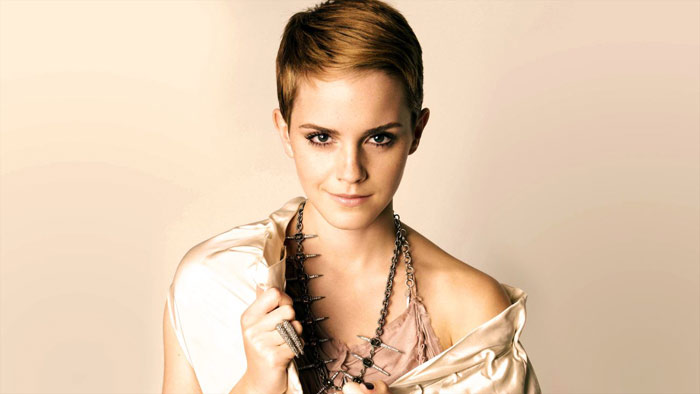 Although Emma Watson looks impeccably British (just like her character Hermione Granger), the actress was born in Paris, France, the evergreen romantic city. She lived in one of Paris suburbs until the age of 5 with her parents, lawyers from Britain, Chris Watson and Jacqueline Luesby (her mother having French ancestry). Upon her parents' divorce she spent her time in Oxford with her mother visiting her father in London. Aspiring to become an actress from the beginning, she went to study acting, singing, and dancing, performing on stage at every opportunity – no wonder she filled the bill perfectly when it came to professional acting as Harry Potter's school friend.
Nicole Kidman born in Honolulu
One of Australia's most influential movie stars, Nicole Kidman wasn't born there despite the fact that her parents were both from that continent. But it happened that her father, biochemist and psychologist, attended the University of Hawai'i at Mānoa and subsequently went on to the National Institute of Mental Health. So his first daughter chanced to be born in Honolulu, Hawaii.
When the actress turned four, the Kidmans went back and settled down in Sydney. Nicole's childhood and youth passed there, and she still retains her Australian citizenship.
Mischa Barton born in London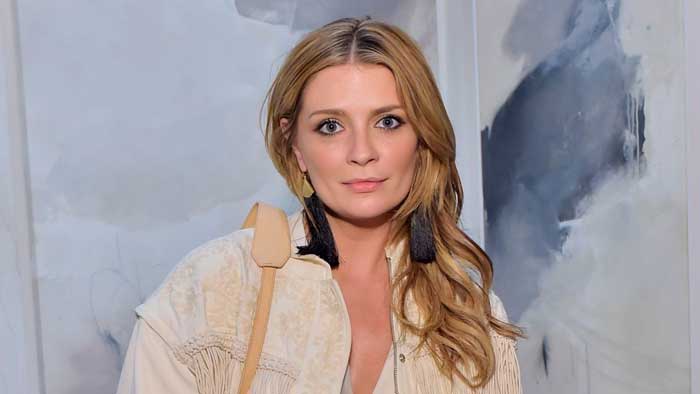 While in her adorers' minds Mischa Barton is mostly related to an Orange Country as depicted in movies, the actress hails from London, England, where she lived until she was five. She was born there in 1986 in the family of a British foreign exchange broker Paul Barton and his Irish wife. Afterwards the family of five (including Mischa's two sisters) moved to New York where she began acting since the age of eight. Barton was acclaimed as a fine actress from the start, so there's little wonder she hit the big time before long with Lawn Dogs and Notting Hill.
Tommy Lee born in Athens
Thomas Lee Bass left his native country sooner than other celebrities who shared his fate: he came into this world in Athens, Greece, in 1962, and the next year saw him in California (although according to some sources his family moved away when he turned four). His father was an American army sergeant who married a Greek beauty, Vassilikki Papadimitriou, a former Miss Greece contestant for Miss World in 1960. Later Lee decided to do away with Bass and founded his famous band, Mötley Crüe. For many years he has been a resident of Los Angeles.
Amy Adams born in Vicenza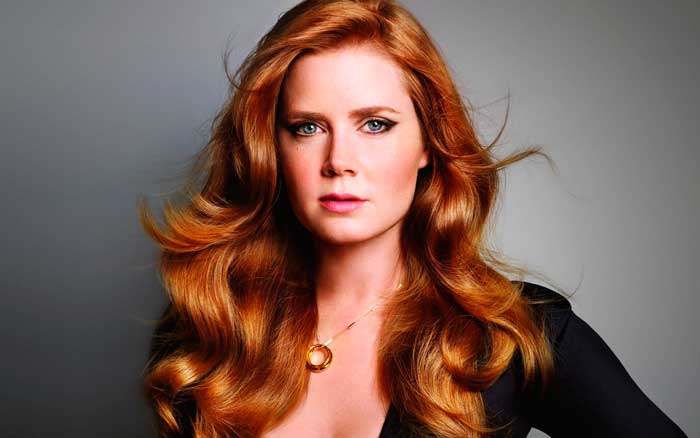 Although possessing neither an outlandish name nor any tangible accent, Amy Adams was born quite far from her father's native country. Richard Adams was with the US Army in a city of Vicenza in the north-east of Italy. He married Kathryn with whom he had Amy and six other children. After moving about the country for a few years the Adamses settled down in Castle Rock, Colorado, where Amy got interested in ballet, singing and creative arts – the involvement that landed her with the movie industry and eventually made her one of the highest-paid actresses.
Joaquin Phoenix born in San Juan
The famous acting family parents are both American, and Joaquin's brother and three sisters were born in the US, but with him fate decreed otherwise. At the time when he was about to arrive in the world, the family was journeying about Latin America countries with the Children of God cult they were adherents of back then. So their third child was born in the Río Piedras district of San Juan, in Puerto Rico in 1974. Four years later, though, the family parted ways with the cult and made their home in the vicinity of Los Angeles. Joaquin Phoenix has won numerous awards including one for a soundtrack album.
Gene Simmons born in Haifa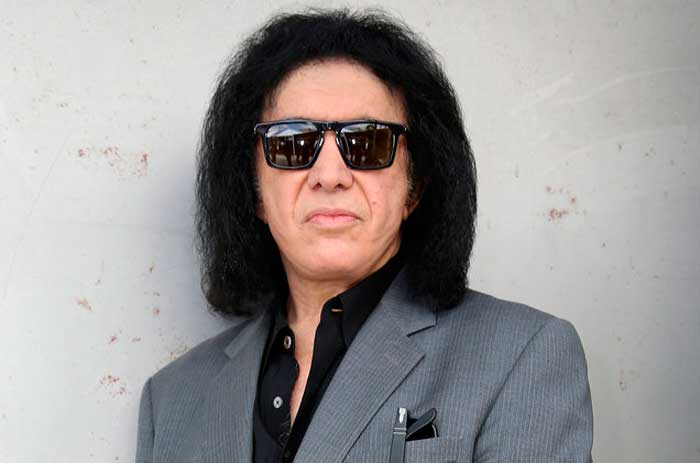 The Demon of the glam rock band KISS stepped into this world in 1949 in Haifa, one of the largest Israeli cities, and got the name of Chaim Witz. He lived in the Haifa neighborhood for eight years until his mother decided to move to the United States while his father stayed on in Israel. In New York Chaim adopted the name Gene Klein (after his mother) to be changed later to Gene Simmons. His mother Florence came from Hungary where she and her brother had managed to stay alive in the Holocaust.
Kim Cattrall born in a Liverpool suburb
At times Kim Cattrall may seem anything but British, which she is, being born in Widnes, a suburb of Liverpool, back in 1956. Soon after her birth the family took the would-be Sex and the City Samantha Jones to British Columbia where they settled in Courtenay on Vancouver Island. Then, when Cattrall turned 11, she had to return to England to stay with her failing grandmother, and spend the next 5 years there. Having finished school she moved to NYC, and three years later in 1975 started on her acting career appearing in the movie Rosebud.
Dominic Monaghan born in Berlin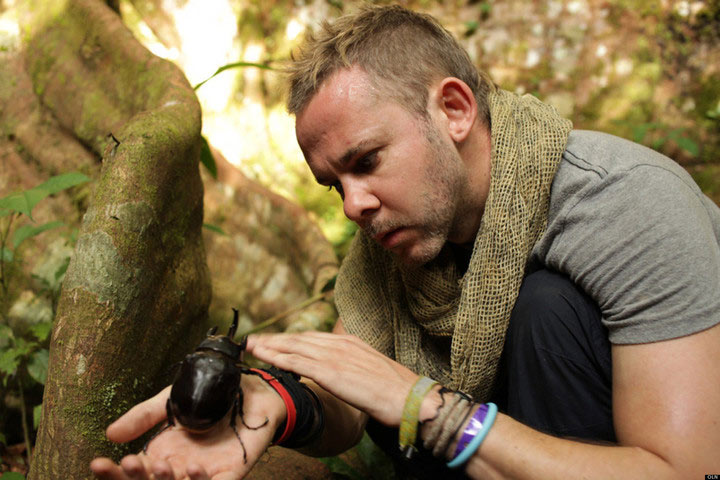 This almost exemplary Briton who is perfect as Meriadoc of The Lord of the Rings or Charlie Pace on ABC's Lost was born in Berlin and lived in various cities in Germany until he was 11 years old. His parents were British, a science teacher and a nurse who provided support to UK militarymen. Dominic's main language is English although he is naturally prolific in German. In 1987 his family returned to England and settled in Stockport near Manchester. There Dominic began to live his dream playing in school performances and joining Manchester Youth Theater.
Freddie Mercury born in Zanzibar
Speaking of standard British appearance, the Queen's unforgettable vocalist never laid claim to that – and though it couldn't prevent him from being born in London, he was born far from England, on the island of Zanzibar in Tanzania, in the fall of 1946. His given name is Farrokh Bulsara, his parents were Parsis, Bomi and Jer Bulsara, both of whom survived their son. His father's job commitment made the family move to Zanzibar and later to India where Freddie spent his formative years. They returned to Zanzibar from where they fled during the 1964 revolution to finally arrive to England. From Feltham Mercury moved to West London where he entered college to study art and joined various bands.
Wentworth Miller born near Oxford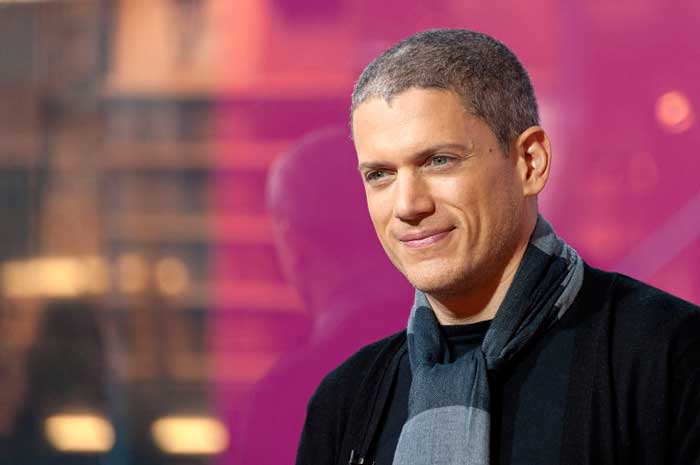 Michael Scofield of Prison Break – whose name is Wentworth Earl Miller III – is, on the other hand, typically American, but his birthplace is Chipping Norton, Oxfordshire, England, where his American dark-skinned father was attending Oxford. His white American mother Roxann Palm can boast Russian, French, Dutch as well as oriental blood in her veins. After the birth of Wentworth Miller III the family relocated to northwest Brooklyn, from where at the age of 23 Miller headed for Los Angeles to get down to studying acting in earnest.