Carla Bruni is 44 now and is trying hard to keep her former good looks that helped her land jobs for Givenchy and Dior as top model at the time. Maybe she is trying a bit too hard, hints leading dermatologist Dr. Ben Behnam.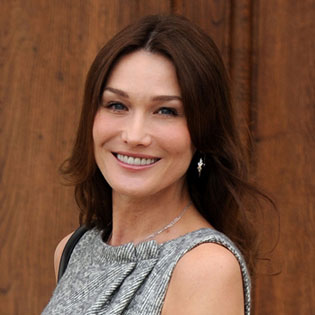 Dr. Benham is not Bruni's treating doctor, but he examined her pictures for RadarOnline and shared his conclusions. One of the things he said was that the appearance of the First Lady of France had underwent great changes allegedly because she had had too many beauty procedures.
The typical look of one who had had too much Botox, according to the specialist, is a chipmunk-like expression on the face and "a surprised look." He ventured a guess that Bruni had cheek fillers and a lateral brow lift.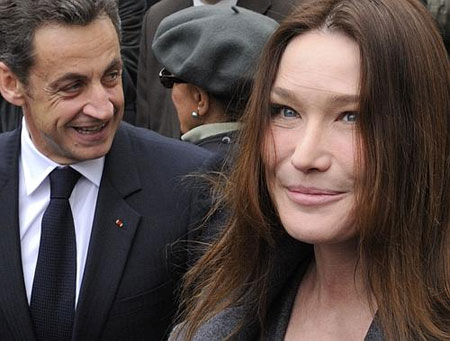 The filler she was assumed to have used was Radiesse that reduces wrinkles. In Dr. Behnam's opinion it was not the best choice because Radiesse gives an unnatural effect that is supposed to make people look much younger in an artificial fashion that does not inspire credence.
Instead of coming out with puffed-out cheeks and cat eyes – the look a number of celebrities are sharing these days – one should go for an easier effect that will help them "look like a younger version of themselves." What Dr. Behnam advises is to use Sculptra which lends an attractive and more natural appearance.
In October Bruni mothered a girl Giulia – hopefully it didn't bring her more insecurity about the way she looks?