Actress Brittany Murphy, who succumbed to a cardiac-caused collapse on December 20 at the age 23, has won universal recognition for her appearance in movies. Yet her music career, though far less developed, may have been quite as successful, considering her 2006 hit "Faster Kill Pussycat" with Paul Oakenfold and impressive covers of Queen's "Somebody to Love" and Earth, Wind & Fire's "Boogie Wonderland" for the music-laden Happy Feet.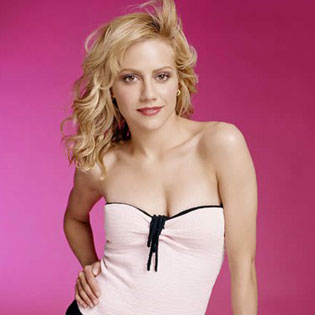 She started her musical sidetrack in her teens with the band Blessed Soul.
It is reported that music executives are searching the vaults for laid-aside masters that could make a fine posthumous release.
Source of the image: Aufeminin.com.