Hollywood's glittering couple, Bradley Cooper, 36, and Renée Zellweger, 41, may not make it through March after all.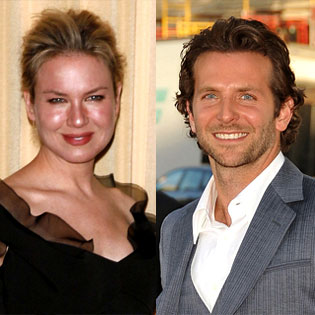 There have been rumors hinting at their romance cooling off ever since they were seen at a pre-Oscar party steering clear of one another in February. Now PEOPLE had it from several different sources that the movie stars had called it a day.
The relationship that had never been officially recognized by the duo started some time in 2009 and came into light in the fall of 2010 when Cooper and Zellweger moved in together. Also they would hang out together whenever possible.
Last September, when Cooper was filming a role opposite Zellweger in the film Case 39, he opened up about his love and respect for his partner, adding that he got pleasure from working with her because he "can learn so much from her.."
In January Zellweger canceled her Golden Globes appearance abruptly to be at Cooper's side at his father's deathbed. She was known to be good friends with Cooper's mother Gloria.
No comment is forthcoming from the stars' reps yet.
Source of the image: Eonline.