Everything according to the plan! More than once we heard Beyoncé aver that she is going family when she turns 30 – well, the Grammy Award singer proved to be as good as her word. She will be thirty on Sunday and she is pregnant!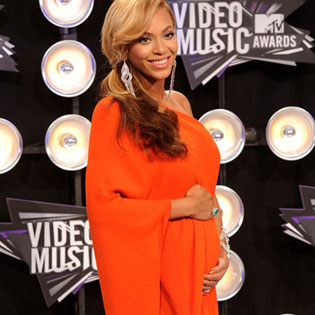 She made the great announcement in public Sunday at MTV Video Music Awards in L.A. near the Nokia Theater, and the news was afterwards confirmed to Us Weekly by her rep. Beyoncé broke the news to a bunch of photographers, clad in a bright red loose gown by Lanvin.
She must have already known it the last time she brought up the subject on CNN's Piers Morgan Tonight on June 27, all but saying she had fulfilled her promise to be a mom at 30.
The singer and her hubby rapper Jay-Z, 41 (born Shawn Carter), walked the aisle in April 2008 in New York, but got round to having a family only this year. Beyoncé was known to enthuse about her lover man more than once, calling him a "good man" and "amazing."
Source of the image: Popcrush.