Fairy tale characters seem to be escaping from our children's fantasies in our troubled world. Controversial singer Amy Winehouse is now having so many fans that it made Mattel launch a Barbie doll in her likeness.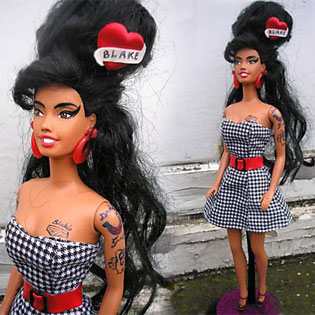 Rumors are Amy is actively engaged in the development of a new doll.
Source of the image: popcrunch.com.