That's the second clash with the police for Amanda Bynes within two months!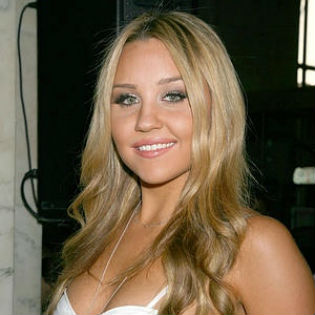 Some time in March, according to GossipCop, the Easy A star was spotted by the L.A. police speaking on the cell phone when driving and pulled over. This time Bynes decided to fare better – and crashed into a police car!
As was confirmed to PEOPLE by the police, early on Friday the 26-year-old actress was taken in after she had run into a police car and was found to have been driving under influence.
The report of the Friday accident by the West Hollywood Sheriff's Department states that at 3 a.m. a black and white radio car driven by a Los Angeles County Sheriff's Deputy halted at an intersection intending to right-turn onto Santa Monica Boulevard. Just then Bynes's black BMW drove into the right rear quarter panel of the Deputy's car trying to pass it on the right.
Luckily no great damage was done apart from scratches, nevertheless Bynes was arrested for DUI and taken into the West Hollywood Sheriff's Station.
The accident occurred just 3 days after Bynes's birthday (on April 3). It is said that her bail ran up to $5,000 and was posted at a later date.
Bynes's rep was not available for comment.