It was work or love for Anna Faris, and the first time around she couldn't find the balance between the two.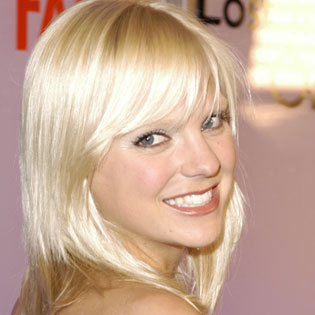 Marie Claire is publishing a story in its October issue how Faris's committed work on her roles in The House Bunny and Scary Movie came to ruin her first marriage to actor Ben Indra.
Faris and Indra wed in 2004, but their marriage was over in three years, engulfment in work having finally drawn them apart.
In 2007 when their marriage dissolved due to irreconcilable differences, the actress paid her ex $900,000 as stipulated in their settlement and purchased a bachelorette pad. After that she decided she would be better off with a boob job and made herself seen at all major Hollywood parties.
The Smiley Face star recalls that it was a freewheeling time, fancy free when she had not a soul to care about. "I had a running joke with my friend: 'I hope somebody roofies me tonight!' I didn't care what people thought," she admitted, adding that she went about in the same clothes for weeks.
But she got tired of partying soon and got busy acting in films like Mama's Boy and The House Bunny for which she was nominated for MTV Movie Award. She also began dating actor Chris Pratt (Andy Dwyer in Parks and Recreation) and they tied the knot in 2009.
Living in a three-bedroom place in the Hollywood Hills, they had Jonah Hill for a neighbor for a time, she told Marie Claire. It was a time of close friendship when Hill and Pratt did a lot of work on various projects together.
Source of the image: Celebritys.ppblogs.