If you assume that all celebrities and iconic ladies possess dainty feet, you've got another think coming. So many outstanding females have sturdy, big legs and feet, and, since women keep getting bigger in general, large feet comparable with their stronger built appear more and more often. It used to be a major inconvenience for a woman, but it is no longer that, shoe manufacturers are aware of the tendency and stand up to the growing demand. A British survey showed a significant growth – in 2009 orders for larger-sized shoes rose by almost 25%. Thus, despite time-honored notions about a perfect woman's fragile frame and petite feet, modern ladies have no good reason to conceal their shoe size. Some celebs are quite open about it, paving the way for those still hesitant. Some of them are listed in this article.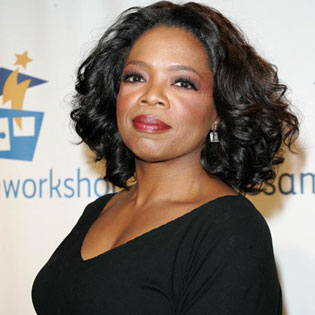 1. Size 11.5 – Michelle Obama
The First Lady stands 5'10'' and she has feet that are efficacious and practical. When in her family circle, she opts for ballet flats or tennis shoes, now and again changing them for kitten heels.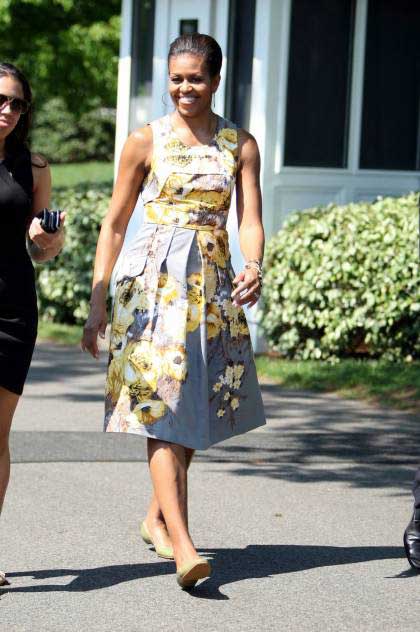 2. Also 11.5 – Uma Thurman
Thurman reaches the 6' notch, and was renowned as a tall one ever since her school. She had to live with it – and watch her feet grow to size 11 and then some. Quentin Tarantino was enchanted with her feet, but before him she had to bear up to jokes about her largest shoes in the class.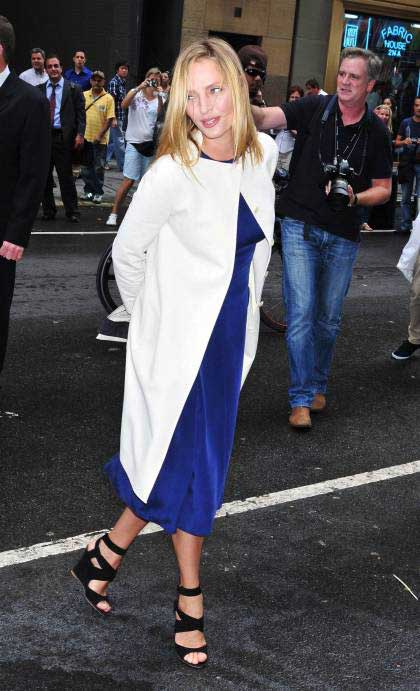 3. Size 11 – Oprah Winfrey
Oprah Winfrey had been credited with size 10 before it eventually came to light – via Good Morning America – that her real size is one bigger. Well, her being a grand lady, naturally she gets only bigger with the passing of time!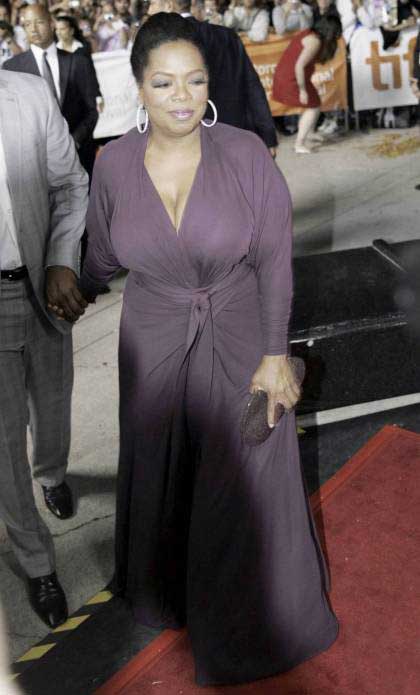 4. Also 11 – Kate Winslet
As Vogue and Times stated, Kate Winslet didn't think her 11-size feet very appropriate to her 5' 8" height. While filming the famous Titanic, she had to put up with her co-star Leonardo DiCaprio's constant jabbing at her feet, which he averred were the same size as his own. Her canoes, he called them. Yet, Winslet tried not to bat an eyelid at that. And rightly so, since her feet looked good enough on the red carpet, and more than once!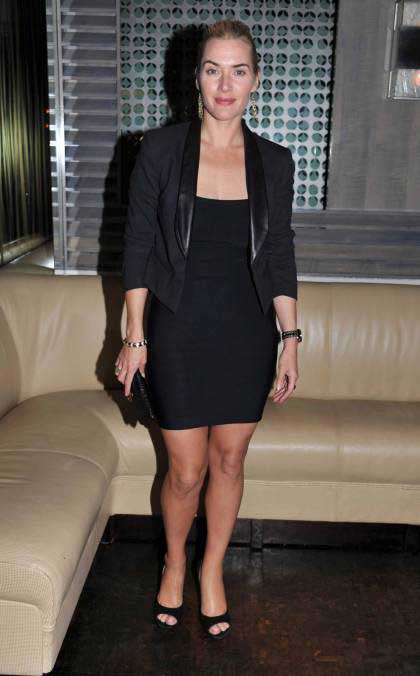 5. Another 11 – Paris Hilton
Paris Hilton, arguably the most notorious of socialites, fashionistas and reality TV stars, stands 5' 8" and consequently has feet slightly larger than she ought to. Hilton has been reported to try and reshape herself via plastic surgery, but it won't go as far as tampering with her feet – though much to Hilton's chagrin. The only thing left for her was create her own shoe line, which she did.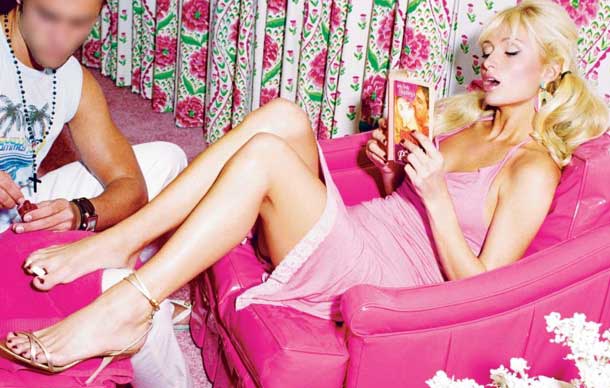 6. Yet another 11 – Meg Ryan
Ryan is also known to be dejected by her feet size, to the extent that it is believed that you never see her feet in her movies, as her nether limbs are "played" by a double. Of course with her height of only 5' 8" her 11-size feet make her look out of proportion, but it tells nothing of how many hearts she has won over with her talent.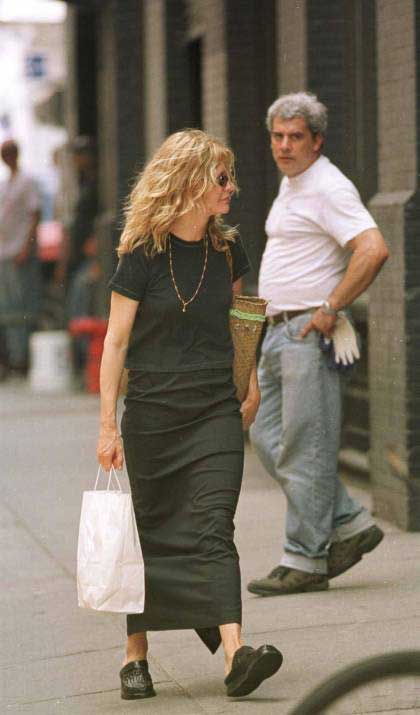 7. Size 10.5 – Audrey Hepburn
In Hepburn's time, that is, the 1950s and 60s, the actress was something like a forerunner – large feet weren't considered a very feminine feature at the time. With her height of 5' 6 ½" she wasn't quite happy about her feet size, as was revealed in Hepburn's memorial issue in People in 1993.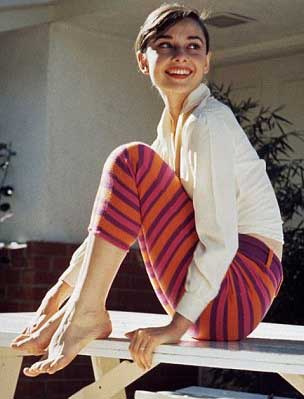 8. Also 10.5 – Cindy Crawford
Cindy Crawford's feet were always in full view as she carried her 5'9" body along the runways, making a great name for herself in the 1990s. She needed them, and they stood her in good stead!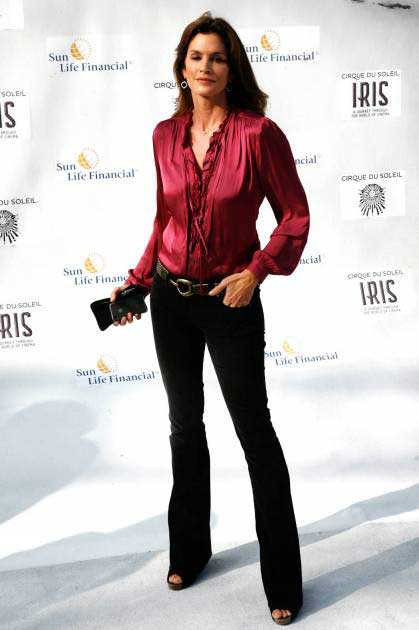 9. Another 10.5 – Jacqueline Onassis
One of the memorable charming figures of the 1960s, Jacqueline Kennedy Onassis embodied American glamour stepping out beside her husband President John F. Kennedy. She measured 5'7" in height.
10. Size 12 – Geena Davis
Here is another actress who was the tallest girl in her class (6'), and got it in the neck, feeling out of the picture and growing more self-conscious over her appearance. But it was long ago, now she is a famous actress, accidentally a semi-finalist at 1996's Olympic archery trials, and presumably in good terms with her outsize limbs.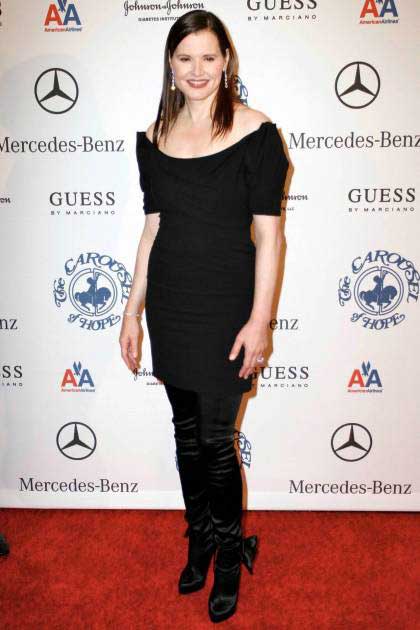 11. Also size 12 – Elle McPherson
Probably the biggest-footed among the crowd, with a matching height over 6', Elle McPherson seems ideally shaped for a sport aficionado and a supermodel she is. Her feet carried her faithfully to where she wanted to be!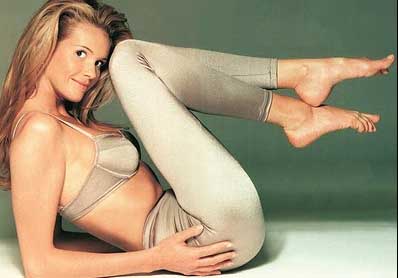 So, as you see, even celebrities have large feet, and below are the pictures of even more female celebs with big feet including Rihanna, Katie Holmes and Angelina Jolie: