We are already accustomed to the sums celebs spend on what we purchase for much smaller amounts – like buying enormous mansions for their families (often small) for millions of dollars and stay away on film sets most of the time. We can understand stuffing wardrobes with rows and rows of clothes (if the truth be told, many of us would like to do the same thing if we could afford it), but imagine choosing your outfit from hundreds and hundreds of articles, it's a bit crazy, isn't it?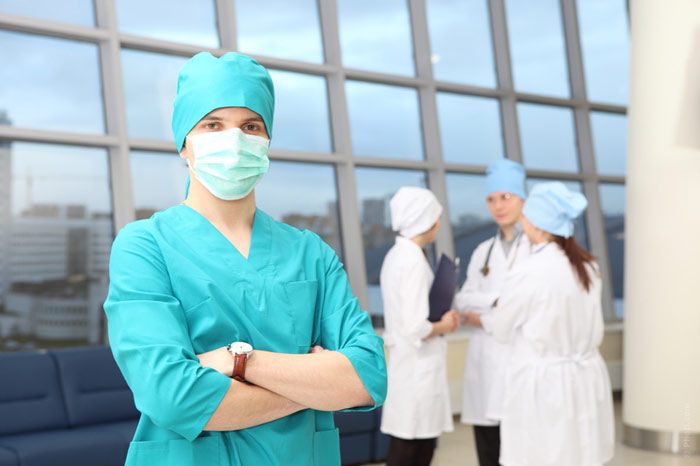 But what actually costs celebs money – and I mean MONEY – is plastic surgeries. Everybody knows what Hollywood is like: you sell your looks, and you have to have what it takes! For some of them it becomes the great challenge of their lives. It's an understandable wish to be universally admired when you walk on the red carpet, but not only that: some stars go and alter their general appearance. With some it is a gnawing dissatisfaction with the way they are, others believe they will capture more attention career-wise. And what if they aspire to get busy modeling alongside with their acting? Then beauty surgery would be their first step towards the goal. Anyway, for whatever reason, what celebs do you think spend more on improving their appearance? Here are some of them.
Nicki Minaj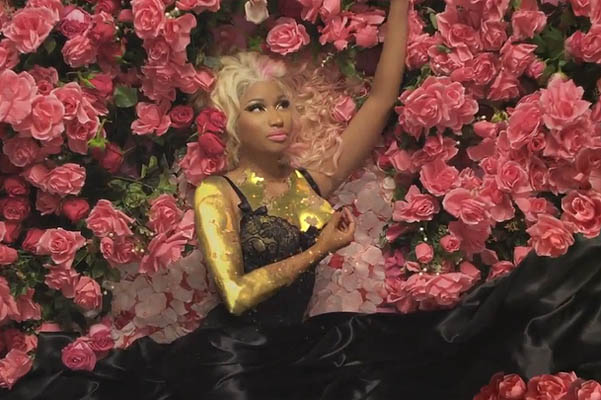 Minaj, a rapper turned businesswoman, sounds too reticent on the subject of surgical enhancements. It's obvious, comparing her looks when she stepped onto the stage first with what she shows now, that she had herself attended to, and how. Minaj denies having her face altered, in spite of sporting a nose that has progressed for the last five years. All she admits to is that her derriere has gotten a bit of attention, which is also not to be doubted. Some skin bleaching manifests itself as well. According to sources, she forked up over $11 thousand to have herself rigged up.
Demi Moore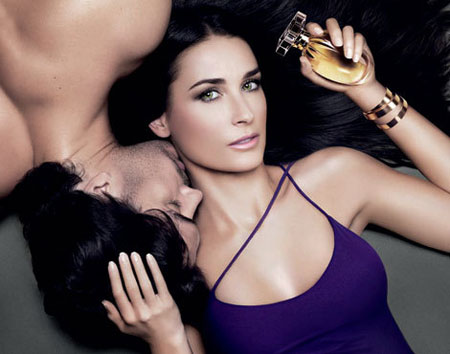 Once regarded as one of Hollywood's leading beauties, Demi Moore eventually came round to the idea of reinventing herself. It seems this idea took root when Moore married Ashton Kutcher, a much younger actor. Although remaining a gorgeous lady, she nevertheless decided to look even better and reportedly arranged for liposuction, a breast job and knee correction. All these procedures must have set her back a sum close to $400,000 – which is really eyebrow-raising, taking into account that the actress hasn't done any acting lately. So all this trouble was probably for nothing, since she and Kutcher called it a day (Kutcher is currently engaged to Mila Kunis who bore him a daughter already).
Cher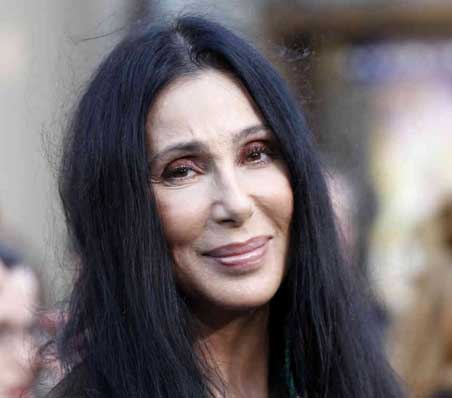 The industry Cher is working in, she complains, doesn't know the meaning of the word "old"- there must be no old people there. Consequently, Cher claims she had two surgeries, one on her nose and the other on the breast. Judging by the legendary singer's looks, though, people are inclined to think she had more than that. Trying to stunt ageing, she must have had liposuction done as well as some sculpting to keep her shapely figure in trim. Some go to tell that there is evidence of eyelid surgery, fat grafting and Botox. Piled together, all those enhancements come to a sum of $700,000 and more.
Lil' Kim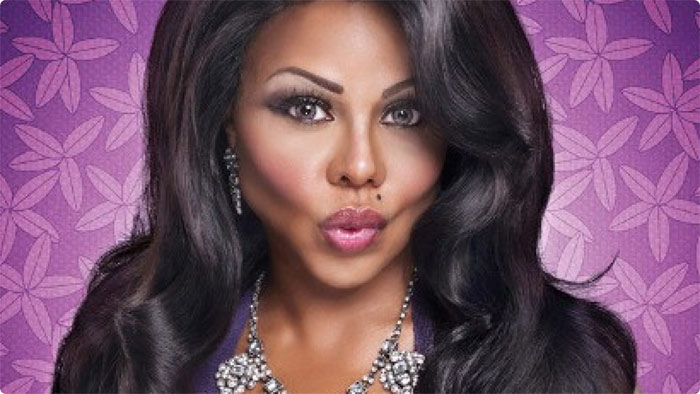 After achieving a certain level of kudos with her famous title How Many Licks? and a remix of Lady Marmalade about 20 years ago, Lil' Kim added to her inspired rapping some outlandish costumes and a love affair with the iconic rapper, The Notorious B.I.G. After a tumultuous relationship with another person, she had to undergo several nose jobs to regain her looks and went on to have more plastic surgeries. In fact, there were so many of them that some fans began saying it was time to lay off. There are reports that her surgeries, including altering cheekbone lines and skin bleaching, cost her more than $19,000. Moreover, some rap aficionados believe that Nicki Minaj – a rapper who allegedly styled herself after the estimated female hip-hop star – follows her lead with doing a string of plastic surgeries. As if they haven't spent enough money on that so far!
Jocelyn Wildenstein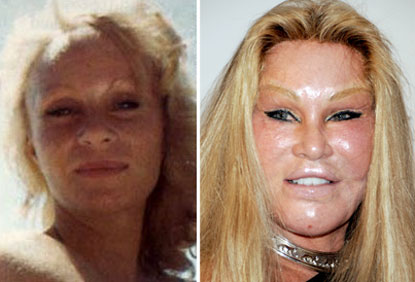 Everybody except herself think that Jocelyn Wildenstein had too many facial surgeries that produced an odd effect. She aimed – and created – a cat-looking appearance, reportedly to please her husband, Alec Wildenstein. The renowned art dealer and businessman and the famous socialite's marriage lasted for about 20 years before they broke up. During this time she underwent multiple facelifts, collagen injections and an eye surgery. It is believed that her predilection to beauty procedures cost her up to $4 million. Although her marriage eventually folded, leaving her with $2.5 million, Jocelyn Wildenstein is said to be pleased with her ultimate appearance.
Tom Jones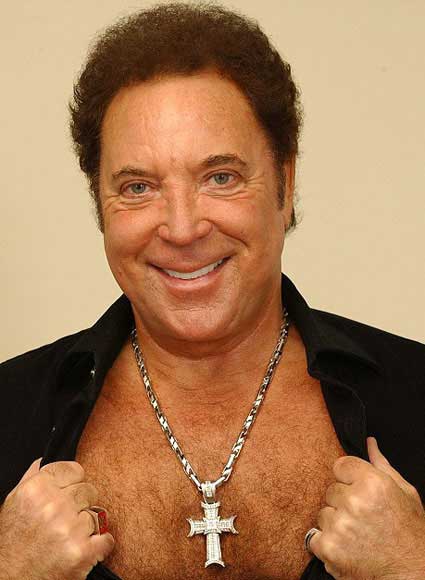 Men seem to be more impervious to plastic surgery temptation, but Sir Tom Jones belongs to those males who embraced the possibility. Sir Tom, an iconic singer often credited as a sex symbol of his time, never gainsaid that he had attempted to enhance his appearance. He is known to have had work done on his nose, chin, and eyes, but some people swear it's more than has been officially admitted. The Welsh songster reportedly paid up over $45,000 for having his face remodeled, but the game is over: Jones was told by his surgeon that his face won't stand any more surgical improvement.
Sharon Osbourne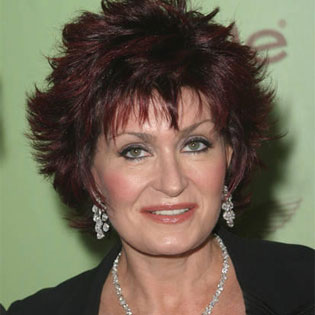 While female celebrities are habitually reticent about any job done to their faces and bodies, with Sharon Osbourne it seems to be one of her favorite subjects for conversation. Sharon, wife of rock musician Ozzy Osbourne and mother of clothes designer Kelly, has been a successful television personality since the turn of the century. She is believed to have spent something like $185,000 on a great variety of surgeries. As she opened up to The Daily Mail, she didn't think there is any part of her body that wasn't stretched, veneered or pealed in every possible way. It's true that for the last couple of years Sharon Osbourne made up her mind to stop, but there's no telling whether her resolution will hold good for very long.
Kris Jenner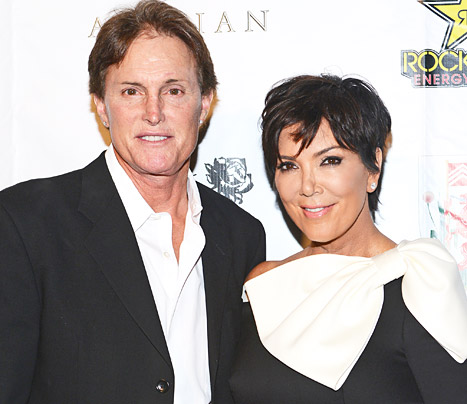 The Grand Lady Kardashian is a stalwart believer in plastic surgery – an attitude that she passed down to the younger members of her family. Jenner's list of procedures seems to cover a wide range from Botox and fillers to a facelift and a breast augmentation. Although rumors abound, Jenner claims she had no surgeries, not even on her nose. The common belief is she spent $70,000 or so on her enhancements, but UK's Daily Mail published information that the sum comes nearer to $1 million, an amount they had from Kris's sister. Is it the end of the story, or the lady means to go in for more while the family is still famous and raking in money?
Kim Kardashian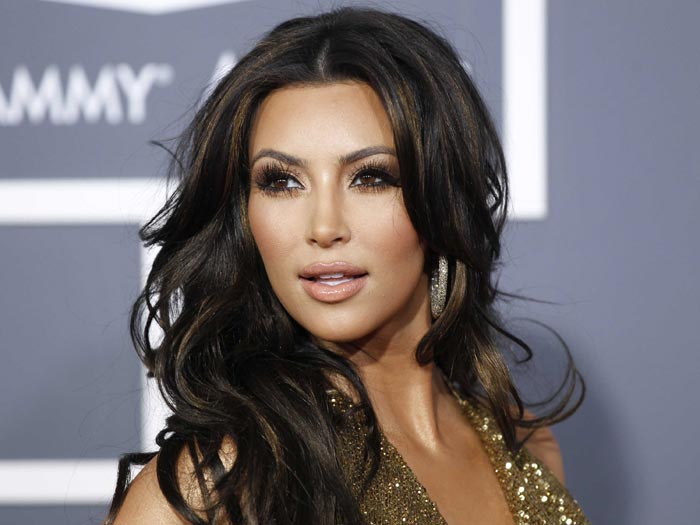 Not at all surprising is the fact that the woman who craves for public attention resorts to plastic surgery. The socialite makes out she never went under the knife, but it's just a pretense: as Life & Style Weekly lets on, Kardashian had about $80,000 worth of cosmetic procedures after giving birth to daughter North. While Kim claims that she dropped her baby weight by adhering to the Atkins diet, according to other sources she went for fat-reducing ultrasound and had her stretch marks removed. Now that she delivered a son, sources say she consulted a surgeon three months ago to arrange for a makeover that is alleged to cost her in the vicinity of $100,000.
Heidi Montag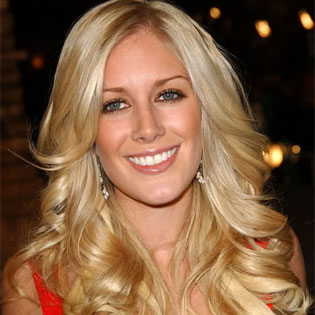 A former MTV reality show actress who made a name for herself in The Hills, Heidi Montag went on to marry her fellow cast member Spencer Pratt who had courted her on the set. After the show folded, the couple tried to hold on to popularity, writing books and recording music, but their luck was running out rapidly. Montag's next move (back in 2010) was to change her appearance on a large scale, which she realized by having 10 surgeries done one on top of another! She went in for a nose job, a brow lift, a chin modeling, a breast job and everything she could think of besides. The whole set was priced at $30,000. Along with Spencer's alleged financial mismanagement that led to money worries, she would have supposedly done better if she had kept the money.