When the plane ascends, distancing you from the sandy shores of the sea, the warm azure waves and carefree idleness, you will regret two things at once – that the holiday is over and that you have gained weight. While the first thing cannot be prevented (because all good things come to an end), helping you to maintain a perfect body on vacation is our duty!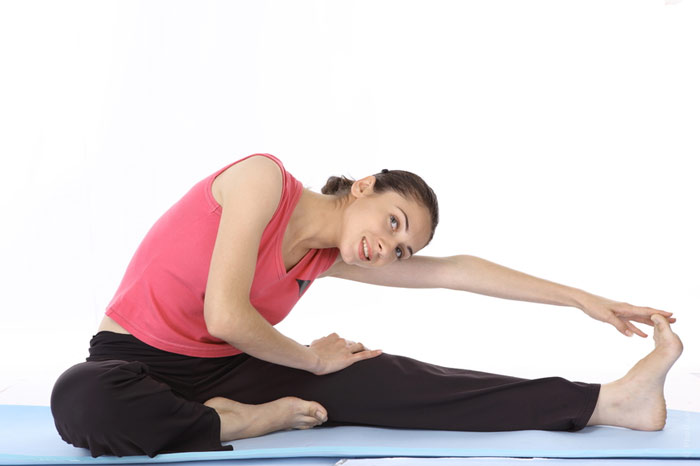 The secret of a successful holiday is revealed! In order not to take extra kilos home when you leave the resort country, you will have to work on your body even on vacation. It is not necessary to keep a tight rein on yourself, refusing a romantic dinner after six in the evening or giving up bright night party life. Your only task is to burn the maximum amount of calories. Believe me, this can be all fun and pleasure! Let us see what the options are.
1. Walking along sandy beach
Walking is the most natural kind of fitness, which is great to burn calories while you are doing something else. For example, discussing the life on vacation or chatting with a handsome young man. One hour's pleasant walk allows you to spend 200-400 calories! Doctors recommend walking to everyone, regardless of physical fitness and health.
2. Water cycling
It could be a nice continuation of the previous point. This entertainment is available at any resort. Water cycling is unique because it works well on thighs and buttocks, destroying the visible manifestations of cellulite. 200-300 calories per hour is what you will certainly lose while having fun in seawater.
3. Fascinating diving
Being at the seaside without going underwater at least once is probably a crime. Diving is a storm of emotions, beautiful experiences and a stunning surge of adrenaline. It is surprising that the amount of calories spent in one dive will grow even after you come out on land. The reason for this is the body's unusual working mode, when you have to overcome the resistance of water to move forward, as well as a larger amount of "happiness hormones" produced in the body. Minimum consumption of energy per dive is 300 calories since going underwater and until the next day.
4. Water polo
Team sports, which include volleyball, basketball, and mini football, are a favorite pastime for most holiday travelers. When you play, you not only lose about 400 calories per hour, but also deserve admiration and respect. Especially if you play well. An additional bonus is the work of all muscle groups, which is useful for the body.
5. Extreme rafting
The marvelous word "rafting" means going down the river on inflatable boats. During the trip, you will not be bored – you will work on your muscles strengthening and hardening them. In addition, dodging from splashes, you will check your body for reaction rate and speed of action. Little extreme, which is absolutely safe (with the correct choice of the route), tones the nervous system and leaves only good memories behind. Besides, you will burn 350 calories in an hour. Given that the standard trip lasts 2-3 hours, it is a good "shake" for the body.
6. Tennis and badminton
These are two more variants of active entertainment. These types of games are usually played in twos or fours. The game helps overcome shyness, allowing the players to show themselves in all their glory, moving actively and quickly. Mastering the technique, you can lose up to 400 calories per hour, no matter how good you play these sports. Being concentrated on the ball or shuttlecock, you will not notice how much you have run. Besides, the movement from one corner of the court to another, as well as the movement around the perimeter of the table requires responsiveness and alertness. So significant loss of calories is guaranteed.
7. Water skiing
To master this sport, you will have to attend two or three lessons with an instructor. However, your time is worth the effort. When you are water skiing, you can feel like the queen of waves and a master of sport. An hour's walk takes away 400-500 calories, strengthens the abs, and tightens the muscles of the legs and buttocks. So many nice bonuses for one event – you should definitely try it.