A recent study in the September issue of the Environmental Health journal links living near noisy roads with high blood pressure. The research into the issue was conducted by Lund University Hospital in Sweden whose specialists concluded that the noise coming from busy streets leads to more intense stress condition and sleep disturbances – factors that tend to affect blood pressure.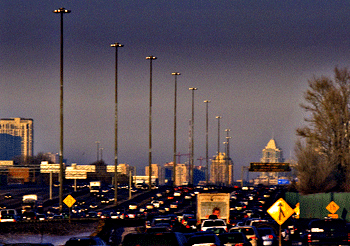 "Road traffic noise is the most important source of community noise so we felt it was important to look at this," explains the author, Theo Bodin. "I think what we have found is probably linked to the noise, triggering stress. Previous research has found this, although we need to look at this issue further before we make firm conclusions."
The research encompassed close to 28,000 inhabitants of Scania province in the South of Sweden who were asked to fill out questionnaires. Simultaneously local traffic noise level was taken down.
Since high blood pressure involves a higher risk of cardiovascular disease and stroke, Theo Bodin and other researches voiced their concern over the situation.
Yet British experts find the results somewhat controversial as they lay more stress on diet and smoking as factors aggravating blood pressure condition.
"It seems to me that they have found an association rather than a cause," is the opinion of Professor Alan Maryon-Davis, president of the UK's Faculty of Public Health. "Other factors, such as smoking, diet and deprivation, are likely to be playing more of a role."
Nevertheless he agreed that the issue is worth looking into.
Source of the image: flickr.com/photos/12313953@N03.