The coronavirus pandemic marks one of the most troubling times in human history. Hospitals are overloaded, over 200,000 people have died around the world, and cities are on lockdown. While the physical health of the global population is at the forefront of everyone's minds, we also can't forget about the toll that such a crisis is taking on the mental health of individuals.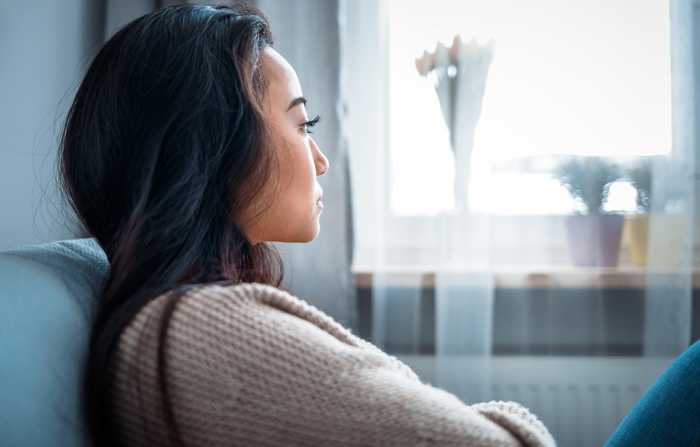 Stress, guilt, anxiety, depression, and loneliness are feelings that many people are experiencing right now. Whether a person has a history of mental illness or not, this unprecedented time coupled with the social and physical isolation most people are enduring is bound to have an impact on every person's psyche. So, while helping frontline workers is a priority, so too is helping those suffering at home.
Dr. Randall Gibb is a Gynecologic Oncologist based in Billings, Montana. As a medical professional that works with patients throughout what is arguably the hardest time in their lives, he understands how important it is to pay attention to your mental health. He shares his insights into how people can stay mentally healthy right now.
Signs of Mental Distress
First, it's important to be able to identify when someone might be experiencing mental distress, shares Dr. Randall Gibb. Signs that you or someone you know might be struggling include difficulty sleeping, increased use of alcohol, tobacco or other drugs, changes in sleep or eating patterns, and constant fear or worry about their own health or the health of others.
Younger people, such as children and teenagers, may exhibit slightly different indicators, such as excessive crying or irritation, unhealthy eating, a return to behaviors they had previously outgrown such as bedwetting, difficulty paying attention and concentrating, avoiding activities they enjoyed in the past, and avoiding school.
At-Risk Groups
Who is more at risk for mental distress during the pandemic? Elderly people or those with chronic diseases who are at a higher risk of contracting COVID-19, children and teenagers, frontline workers like doctors and nurses, and finally, people with mental health conditions or problems with substance abuse are the most at risk for mental distress during this time. If you know anyone that fits into these categories, be sure to keep in touch and check in on them regularly, asserts Dr. Randall Gibb.
Dr. Randall Gibb Shares How to Cope
The good news is that despite the increased risk of mental health issues right now, there are several ways in which to cope with these new feelings. Dr. Randall Gibb provides his top tips below:
Take Breaks from the News: Whether you read, listen to, or watch the news, now more than ever, it's important to take breaks. Given this unprecedented time, it can be tempting to park yourself on the couch and watch the news for hours on end, or spend hours in bed at night reading news articles on your phone. But ultimately, this will only make you more anxious than you were before. Staying up to date on the latest measures, restrictions, and best practices is important, but you will easily be able to find this information. Constantly keeping track of the news will mean that the pandemic is virtually all you will think about, which just isn't healthy right now.
Take Care of Your Body: Our bodies and our minds really are one, which is why taking care of your physical body can lead to positive effects on your mental health. To this end, while in quarantine, be sure to eat healthy, nutritious meals, exercise regularly, get plenty of sleep, avoid alcohol and drugs, and meditate. All of these actions will ensure you stay physically healthy while in isolation (vital given that many doctor's offices are closed and hospitals are already well over capacity), but will also make you feel better mentally.
Stay Connected: There's a reason why we switched from calling it social distancing to physical distancing. While the CDC recommends staying a minimum of six feet away from others, that doesn't mean you can't maintain a social connection. We live in an age of technology, which makes it easier than ever before to communicate with friends and family from a distance. Text, phone, or video chat your loved ones on a regular basis. These (virtual) connections make a world of difference right now.
Allocate Time to Relax and Unwind: Balance is important in life. For some, the transition to working from home has resulted in them working even longer hours. While we're sure your employer appreciates this, the reality is that work-life balance is just as important, even when your work is happening in your living room. Dr. Randall Gibb recommends carving out a chunk of time every single day to do something that will put your mind at ease. Examples of such activities could be meditating, taking a bath, trying a new recipe, reading your favorite book, or watching a movie you love on Netflix.