Bee venom toxin (melittin) is capable of safely and effectively destroying HIV cells, leaving the surrounding cells unharmed. This was stated by the experts from the Medical School of the University of Washington (USA).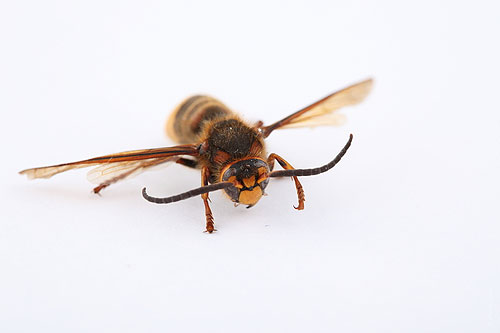 At this stage, there is nothing to be said about the creation of an anti-HIV drug. If the results of the study are confirmed, they will be used to develop a means of preventing infection, but they will be characterized by a limited effect. The author of the research, Joshua Hood, claims that the scientists know for sure that melittin kills some viruses and malignant tumor cells. This is an extremely powerful toxin that is so powerful that it can destroy the human immunodeficiency virus, as well as some other viruses and prevent the spread of the disease. Free melittin in large quantities can cause significant damage to the body, but if used under control, it can become a reliable barrier for malicious bacteria and other disease agents.
The survey helped develop and test a technique by which nanoparticles, containing melittin, will not harm the normal healthy cells. Protective bumpers were added to the surface of nanoparticles. When in contact with normal cells, they allow the nanoparticles to rebound from them, without causing any harm.
HIV cells are much smaller than nanoparticles. When HIV encounters them, it passes between the bumpers and comes in direct contact with the bee venom toxin that destroys the virus.