Choosing between beauty or health in terms of spending money, a British woman would invariably opt for beauty, as a recent study showed. A poll involving 3,000 women of all ages from 18 to 65 was commissioned by Benenden Healthcare Society to look into the motivation of the average woman when she has to decide what she buys.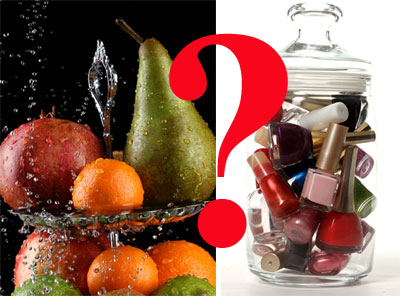 Trying to get herself preened up properly, a Brit lady will shell out £336 each year purchasing make-up, skin and hair products, while only £228 go to provide her with vitamins and workouts.
75% admit they delight in getting home loads of beauty stuff against 41% of women who go store-hunting for products that benefit their health. Of course, there are those 56% who claim they have to make themselves up to obliterate the facial effects of the night before.
A spokesman for Benenden Healthcare Society urged women to heed the results of the poll which, though predictable, indicate "a real danger" of believing that a cared-for appearance could fully indicate the overall state of health and well-being. He reminded that the obsession with fashion trends is "just a mirage" whereas our bodies need the attention and support they don't always get.
Source of the image: Photl.