Beach sand is a den of various bacteria and fungi which may easily get on unfortunate tourists. This statement was made by the researchers from the University of North Carolina after they analyzed the sand from freshwater and saltwater beaches across America.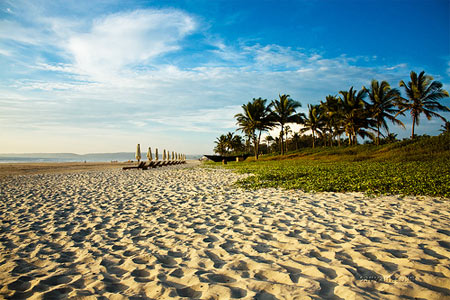 They found colon bacillus which was thriving in the sand and could get on the skin as you touch it. The researchers then compared the number of bacteria with gastrointestinal diseases cases across the country and discovered that 11 to 33 out of 1000 beachgoers have gastrointestinal diseases after unlucky vacation.
At that, the tourists won't even know how he or she got infected because bacteria tests are usually carried out for water, not for the beach sand. Meanwhile, latest studies conducted my American geologists showed it was on the shores where the concentration of harmful bacteria was at highest and could exceed that in water by few times.
Health experts, however, reassure that there is easy means of protection. You don't need any antibacterial products and may just wash your hands with soap. So if you were lying on the beach or swimming, make sure you wash your hands.
Those who take children to the beach must take extra care. First, kids just love building sand castles and other sand activities and may put their hands in the mouth.
Second, kids are likely to engage their parents in their beach games. Children like to dig in the sand or bury their friends or parents. You can guess where it may lead to. If the beach is not "sterile", you'll have bacteria all over you.
After playing in the sand like burying, make sure you wash hands or use a hand sanitizer. Even regular wet tissues may protect you from diarrhea, stomach aches and other unpleasant consequences of getting infected.
Source of the image: flickr.com/photos/sanyam.