You can rely on this cup to keep your coffee perfectly suited to your needs – as long as it has been charged from your computer via a USB port. This rechargeable battery-fitted gadget measures 150*55*55 mm, weighs 170 g and holds 130 ml of coffee. It will warm up your bolstering drink, and you can avail yourself of a stir button to give it a good stirring.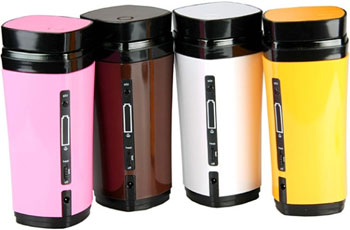 The USB Warming and Stirring Coffee Cup can be bought for $27 in four colors – white, yellow, pink and brown.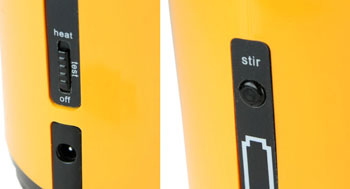 Source of the image: Geekalerts.com.