There's absolutely no reason why you shouldn't take your iPhone or iPod Touch along to the beach or be worried lest it might get spoiled during your frolicking. For about $34 (3,280 yen) Sanwa solved the problem for you with its new Waterproof Bag.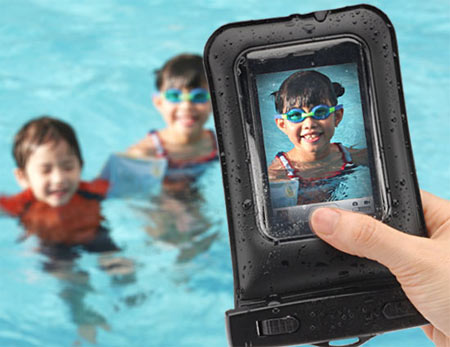 This excellent beach fellow for your iPhone is a pouch fitted with a no-fun-allowed sealing system that will prevent its exposure to Mother Nature but will yield to your fingers pressing the buttons. Moreover, you can take photos – the case has a rear window especially for this purpose. A helpful and safe invention to get before going away on holiday – or just in case.
Source of the image: dvice.com.