If you are a health freak or just one who likes their meals to have a clean bill of health, here's Nükit, a gadget to help you out in situations where it's only too convenient to fall back on fast food for a quick snack. Now we have a fine device that will get us a wholesome meal just as quickly.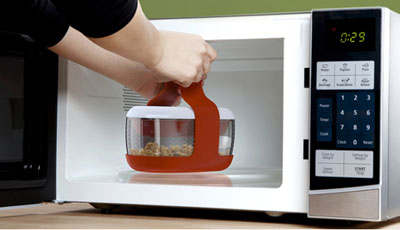 Nükit is a portable microwave steamer that can be set up anywhere and knock up a decent harmless meal from vegetables or whatever your stomach desires. The healthy traveling companion is affordable for $27. Included are a glass container with a plastic lid, silicone steamer basket, and plastic tableware. With it you can have a very short lunch break – or have more time for yourself. Enjoy your food and keep your waistline firmly in place!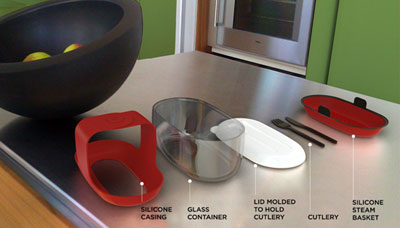 Source of the image: Aquirkyblog.