Stuart Hughes, luxury jeweler, made another brilliant attempt to augment the Nokia Supreme collection of gadgets by creating the most expensive Nokia handset so far. It looks as if he used Nokia 8800 Arte as the playground for his jeweler's imagination.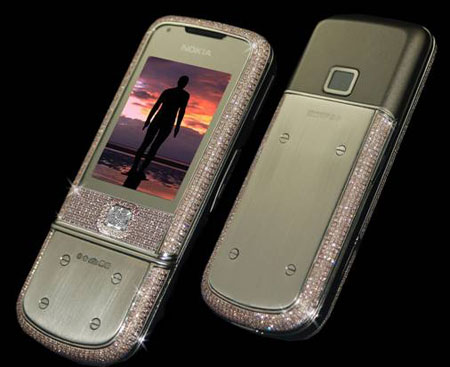 Adorned with a 3ct beauty of a diamond at the center and 1225 12.5ct pink diamonds around the perimeter no wonder it looks its worth. All the control buttons are diamond-decorated as well. The luxury gadget bears 83 grams of platinum in handmade veneers and screws.
Naturally the latest Nokia Supreme comes as a limited edition. There are only three handsets available to be ordered for £99,995 (160,312 in US dollars).
Source of the image: Ladiesgadgets.com