What strikes one right away about the new LG's XD3 portable HDDs is the vast difference between them and the previous storage drives XD1 and XD2. It is more like a long leap than a quiet update.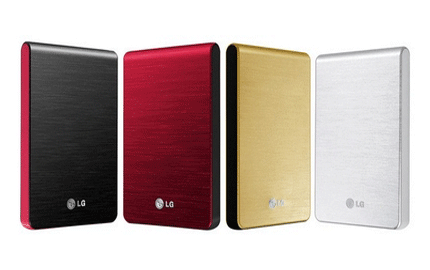 First of all, they are outwardly gorgeous, cased in high-quality aluminum with shock-proof rubber padding, and only 13mm thick. The new XD3 are offered in two capacities – 320GB and 500GB and can be connected via USB or SATA II.
These extra slim HDDs come in four colors – black, silver, red and gold – and will be launched on the Korean market for 110,000 Won which comes to $90.
Source of the image: popgadget.net.