Even if you don't have stiff shoulders too often due to the nature of your work, you are sure to enjoy a good kneading that will send waves of sweet relaxation from your shoulders down your body. If you spend hours and hours at your computer typing and clicking ceaselessly that is what you stand in bad need of. A pleasant break or a dire necessity, the TOLTON neo YHM-81 (neo Tolton) is a shoulder massager that is too beneficial to look over. It gives no trouble with storing or carrying about (travel being one of the situations when you may most appreciate having it).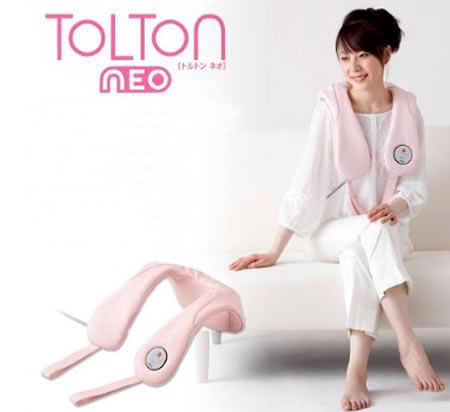 As soon as you feel like getting rid of accumulating tension just arrange Neo Tolton on your shoulders and choose the type of massage you want. There are "healing" and "loosening" options which means you can have rhythmic or beating treatment.
Neo Tolton also has an inbuilt timer so you don't have to mind the time – it will stop by itself after a 15-minute session.
Take care of your shoulders and neck for $197.
Source of the image: Gizmodiva.