Mo Eden made a creditable attempt at creating a watch embedded into a finger ring that will be memorable. The watch's movement can be chosen from a number of options including Rolex, Patek Philippe, Blancpain, Breitling. The ring part impresses with a scattering of 142 diamonds over an 18k white gold. An aquamarine view finder completes the bejeweled wonder.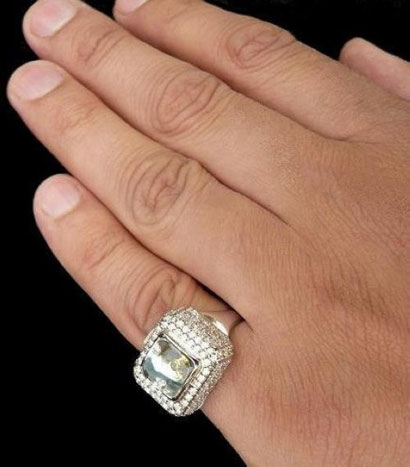 Mo Eden's luxurious beauty costs £8,000 and will suit men and women alike.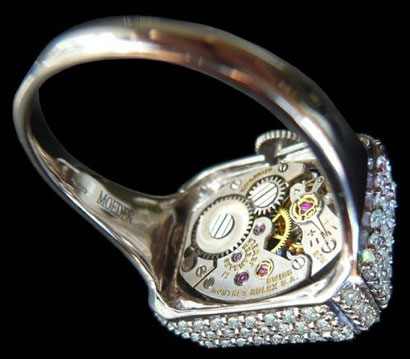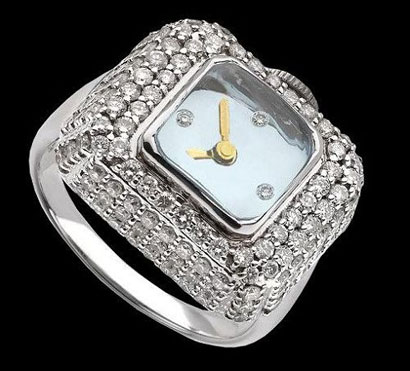 Source of the images: ladiesgadgets.com.