It's always been a shabby idea to have people twirling knobs on their alarm clocks whenever they want them to perform. Well, the answer's here – an alarm clock with no buttons to figure out. But how does it work?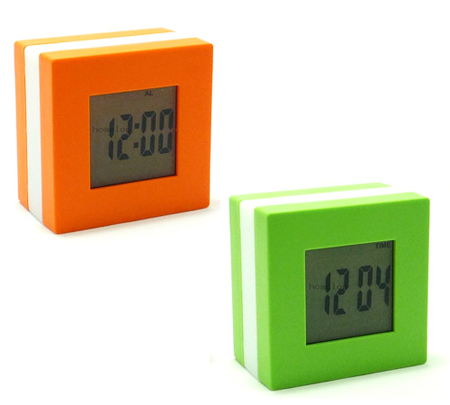 You just move your hand above the clock, and a motion sensor helps you control the functions. Setting the daily alarm and the countdown timer, checking time, date and temperature – the sensor does it all for you. The extra feature is that you have a choice of five colors you want it to switch on. Orange or green is what you get on the outside.
Source of the image: ohgizmo.com.