If you are fond of the Atari Asteroids game, you can have an eye-pleasing piece of game memorabilia in your room as a lamp. If you have no notion what the game is about, you may still buy the lamp for its combination of spurious simplicity and geometric attractiveness.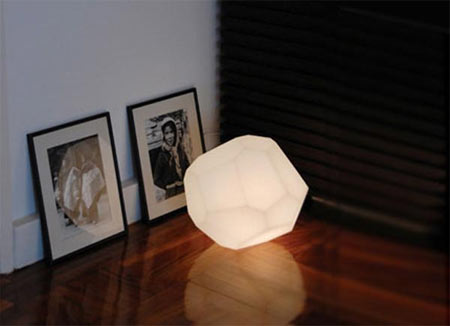 The trick is the quaint lamp has 24 irregular planes all of which can be used as a base for your lamp either on the floor or on a desk.
You can also fix it on the ceiling for the same price of $179.
The beauty of it is if you like your place to look geeky, the lamp will play along. And, on the other hand, if you like your place to look traditionally respectable, the lamp won't cramp your style either adding a touch of a pleasing modernistic asymmetry.
Source of the image: geeky-gadgets.com.