If you are on the lookout for a good portable speaker that isn't just an impersonal chunk of metal and plastic but a device that is amusing and winning, consider getting the Mini Bomb speaker, a toy that seems to have stepped straight out of the Looney Tunes cartoons. The Looney Bomb displays a face with a pair of enormous eyes and a look of invariable surprise and will fit nicely in your pocket or in your handbag when you want it away. An obliging fellow, this one.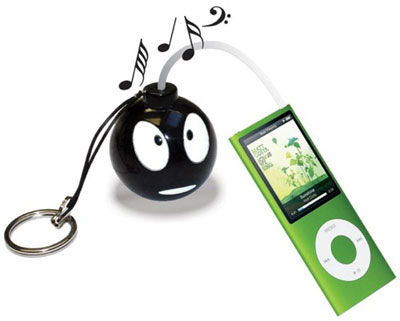 Convenient to carry about, it is just as convenient to serve. Plugged through the 3.5 mm jack, it will place itself in the disposal of practically any MP3 player, an iPod and you can even get it to play from some phones. The built-in rechargeable battery, once fully charged, is good for around 4 hours of continuous playing.
The Mini Bomb speaker is available at the price of $22 or £12.99.
Source of the image: coolest-gadgets.com.