Those who may have thought that everything that could ever be done to a keyboard has already been done are in for a surprise from designer Michael Roopenian. His tactile keyboard which he named the Engrain is a breakaway from the ordinary insipid plastic affairs that we have been using since the dawn of the Computer Era.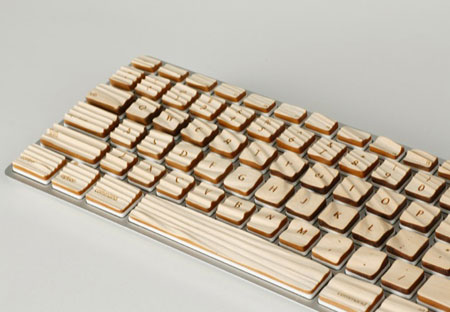 Forget these office-looking black-and-white (or even pink) gadgets, for we may well be striking off to a completely different direction with Roopenian's Engrain, a wooden thing redolent of wild nature and lending an unexpectedly different appearance to your desk. Hopefully it will help create a healthier feel to the customary procedure of banging on the keys for hours on end and interacting with our electronic friends we came to rely on so much but which have no connections with sweet Nature.
Source of the image: Knowallthat.