It has been noted for some time that Balmain's leading designer Christophe Decarnin was walking on shaky ground as regards his position in the company. His conspicuous absence at the March runway show gave rise to grave doubts whether he was going to stay on, only to be confirmed by the announcement from the fashion house on April 6 to the effect that Decarnin is no longer to be associated with Balmain.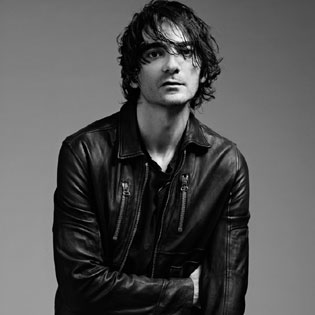 The beginning of the year saw the famous designer retreating to a mental health hospital in an attempt to control substance abuse – although it was hinted by Decarnin's friends that his mental state was actually not so bad as it had been given out.
Decarnin had been with Balmain since 2005 and was the mastermind behind the well-remembered "Balmania" when the brand turned out a rock'n'rolling outfit characterized by tight jeans and pronounced shoulders.
Women's Wear Daily in their article dealing with the changes within the Parisian company tell that lately the designer fell out with Alain Hivelin, Balmain's chairman and chief executive officer, as to the future development strategy of the brand. The clash of opinions ended with the designer being ousted.
Christophe Decarnin's successor is reported to be Olivier Rousteing, who doesn't have a name yet in the designer community. Rousteing's record of service includes three years' spell under Decarnin after six years at Roberto Cavalli.
Source of the image: Theblayreport.