If you don't intend to miss Halloween fun'n'frolics time, why let common decent earphones mar your geeky costume? Put them aside for a normal day and pick a bit of simple fun provided by Solid Alliance who blended technology and Halloween spirit to turn out Crazy Earphones.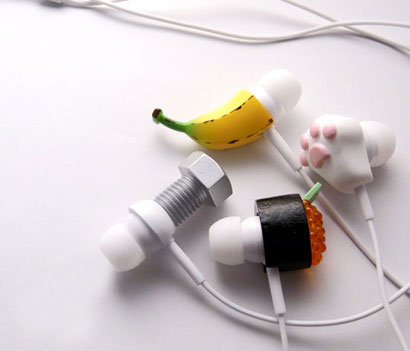 Isn't it the very day to walk about with bananas, metal bolts, cat paws and even sushi (for that's what Crazy Earphones look like) stuck in your ears? It may be not the top notch of ingenuity, but see if you draw a handful of smiles from the people you meet!
Japanese geeks will pay 2,000 yen for the stuff, their American brethren – $22.
Source of the image: dvice.com.