Greenhouse of Japan decided to create a new camcorder that would delight women. Collaborating with fashion brand GAUDI they turned out GHV-DV30HDLXW/P, an impressive device elegantly done in white or in pink with the right touches of gold (you are not to expect Gaudi-like embellishments). There's also a purse to match.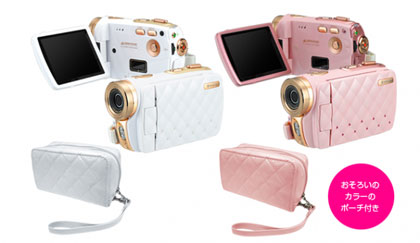 The GHV-DV30HDLXW/P allows to record videos at 30fps in 1,280×720 resolution. It features a 3-inch TFT LCD screen, as well as USB and miniHDMI ports. Internal memory capacity is only 128MB but you can easily expand to 32GB using a SD/SDHC memory card.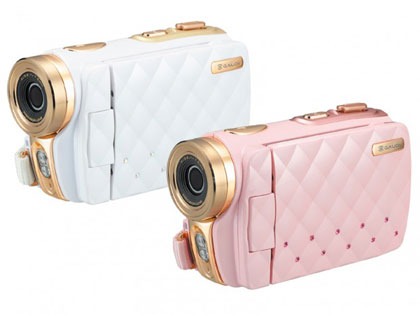 For the time being it is sold in Japan only, but if you're willing to import, the price is $190.
Source of the images: crunchgear.com.