Here comes the latest Chinese idea about smartphones – a typical cell phone with a somewhat drab appearance, gray and common-looking, but you know what, it's just a kind of a lid. Once opened, we get a golden gadget with a touchscreen strewn with colorful icons.
On second thoughts, this double-layer handset doesn't come. Manufactured by some obscure Chinese company that chose to remain anonymous, it uses the GSM 900/1800 band and thus will be no use in the States or in Canada.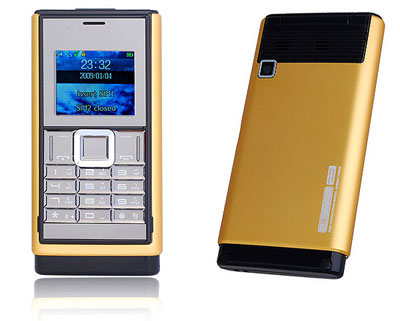 Of course it can be tempting to get it for just $231 (retail, wholesale comes a lot cheaper, if you deal in handsets) if you travel in places where you will be able to use it. Who knows, it may be the ultimate all-winning model that will be used even in the open space!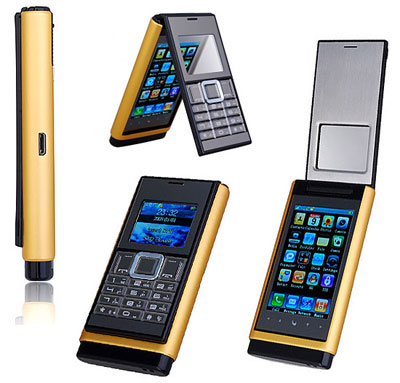 Source of the image: Dvice.com.