Vegas's Consumer Electronics Show was certainly a great draw for all electronic minded males, but ladies that wandered in were also rewarded for their visit with new laptops from ASUS. Something to look forward to, ASUS's two female design ZENBOOK laptops, Hot Pink and Rose Gold, combine wow! looks with the latest word in features.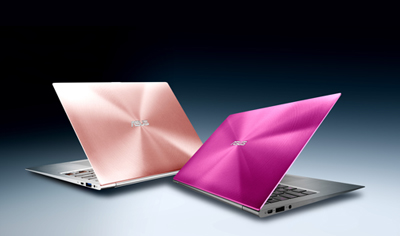 The zenbooks are 0.35-inch thick at the rear dwindling to 0.11 inch at the front and the first Ultrabooks with the curved edge design. Their performance is enhanced with the ASUS's Super Hybrid Engine II technology bettering other existing Ultrabooks by 25% extra battery life which spells two-week-long standby time or more than two months in sleep/hibernate mode. Battery lifespan can be checked with PowerWiz utility.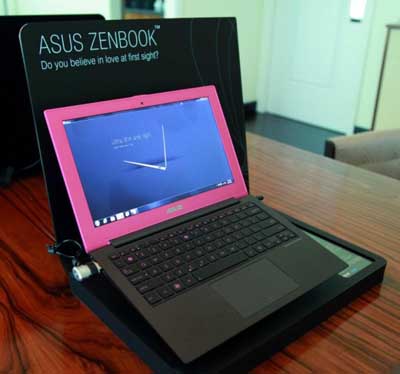 The beautiful pink and gold laptops turn on instantly, working on the latest Intel Core i7 processors; they also feature Bluetooth V4.0 and USB 3.0. ASUS's SonicMaster technology provides excellent sound.