Women who have been there are accustomed to all the aches and discomfort that comes with pregnancy. Getting a good night's sleep could almost be an impossible task and your little one is pretty good at disturbing. Because of the pressure from your tummy, your lower back is always tilted forward and often ends in aches from the extra task. This is not easier when you are lying down and unless you get a good mattress to deal with the pressure, you can wake up each day without having rested at all.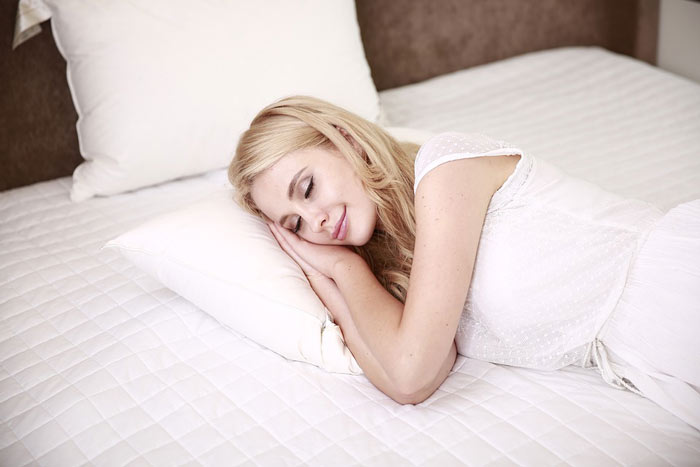 Pregnancy causes you to need mattresses that are a little soft on your back than the usual one you share with your partner. Deciding which ones to buy can be a huge task. Talk more about deciding which ones will not break the bank. Ideally, you will want a mattress under $1000.
We have here our top mattress picks that are good for you in this sweet state of yours and that will cost you anywhere below $1000.
Mattresses For Pregnancy
Pregnancy comes with sleep difficulties during all three trimesters. Pregnant women have to frequently get up at night to urinate and they also have to deal with acne and general discomfort. But they do not have to live with that for the entire period.
They can be proactive about enhancing the kind of sleep they get by choosing their mattresses a bit more carefully. With extra layers of softness, motion transfer features and noise eradication, these mattresses may be all that a pregnant woman needs to get a good night's rest. They would make her feel awesome in the morning in contrast to how grumpy she feels when she uses her regular mattress.
Check out our selections of mattresses that support a pregnancy.
Tempur Cloud Mattress
This mattress is a product of Tempur-Pedic. It is a memory foam mattress and comes in a collection that houses four mattresses. The Tempur Cloud collection is all soft and has a varying height of 11.5 inches to 13.5 inches. It is wide enough to carry both the woman and her partner. It is suitable for sleeping by your side and on your back. It sweetly comes with a 90-night sleep trial and a 10-year warranty. This means that it is durable and is suitable for reuse.
Loam & Leaf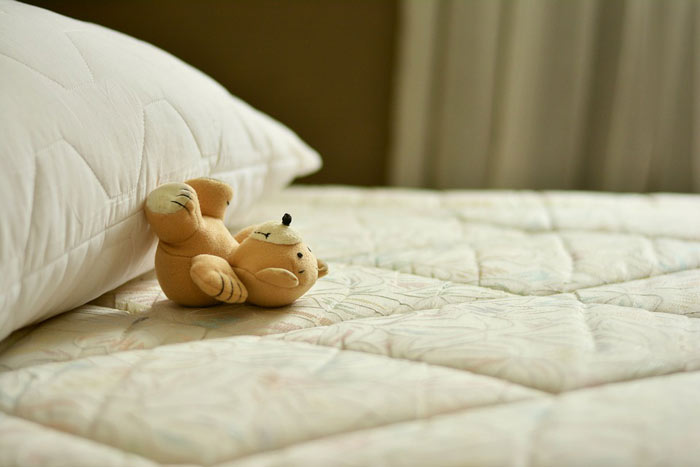 This comes with a 120-night sleep trial and a 15-year warranty. The producer is Saatva and it is also a memory foam mattress. It is soft and allows just a little of sagging. In this way, it reduces back pain occurrences and pain in your pressure points. Loam & Leaf has only two types based on their firmness. There is the medium firmness foam and the firm one. It has a cotton cover and its sleep surface is designed to transfer motion quite properly. Whatever stage your pregnancy is, Loam $ Leaf mattresses have got you covered.
The New Purple
This mattress supports side and back sleepers and pregnant women of any stage. It doesn't matter if your little one is growing so rapidly, the new purple mattress has the inbuilt capacity to help you carry the extra weight while you sleep soundly. It has a 10-year warranty and has three product specifications depending on the level of firmness that you want. You can choose between the Medium Firm model, Medium or Medium Soft. This means that you have options. It is a temperature-neutral bed which means it does not matter whether you are sleeping hot or otherwise. It also offers good motion isolation and strong edge support.
Lessa
This mattress has a high-density foam layer as well as soft memory foam. It is known to relieve pain and pressure which means that it is extremely good for the aches associated with pregnancy especially at your lower back. It is of medium firmness and can carry a weight of up to 230 pounds. It has a strong motion isolation feature and its noise potential is phenomenal. It does not matter what type of sleeper you are, Lessa is just good for you.
Alexander Signature Hybrid
This mattress has multiple firmness options and a guarantee that it will comfort you for life. It also has a strong edge support and is known for its durability. The mattress relieves pressure with its memory foam layers and is quite balanced. Its sleep temperature is cool. It is good for side and back sleepers and pregnant women of all stages. You can get any of its three models grouped by their firmness into Medium, Soft, and Firm.
Memory Foam Feature In Pregnancy Mattresses
The memory foam is a spectacular feature of mattresses for pregnant women. It is very popular in the products because it is extremely good for relieving bad back, especially around your lower back. Aside from this, it supports the added weight and makes it seem like it's not extra at all. With layers of memory foam in the mattresses you choose, you get soothing relief all night and no longer have to struggle with aches while you sleep.
Alternative To Mattress
If a full-length mattress is not exactly your thing then you can go for mattress toppers that are still quite as great. They offer the same level of relief as well and give you a good night's sleep. Some mattress toppers also contain memory foam. This makes them equal in effect with the full-length memory foam mattresses. All you have to do is place this on your current mattress every night for the duration of your pregnancy.
Conclusion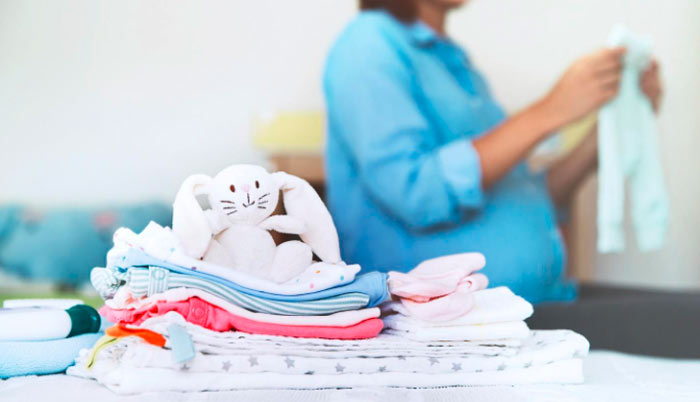 If choosing a mattress has been your problem now that you are pregnant, you can check out these spectacular products and use our tips to make the process of sleeping less worrisome. If you're your partner who needs the added comfort, these tips are just as good for you too. Now, you can select something that will support her better and help her sleep soundly.
You will thank us later!