Your best friend is pregnant. The baby's nearly here already. It's baby shower time. All of that would normally be perfectly fine, even good news. Joyful news. Very good, joyful news. There's just one problem – you're the baby shower organizer.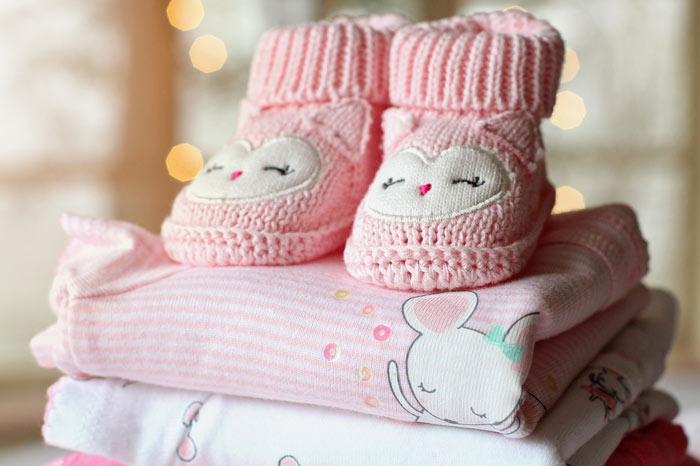 Don't worry, be cool. We've got you covered. With these comprehensive tips on stress-free baby shower planning, you'll have everything under control throughout, lots of fun will be had by all, and, crucially, mummy-to-be won't ever have to lift a finger.
1. Play safe with the gift
You're the party planner extraordinaire. The numero uno. The First Lady. You are your gift. But you do need to get something, so play safe and get a cuddly toy. Cute, fun, charming and made to last – let everyone else drown mum-to-be in nappies, tiny shoes, and tiny socks – while you keep it real with a baby soft toy gift that'll be cherished for years to come. That's one down.
2. Don't go crazy on the invitations
If you're working on a budget, it's easy to blow it at the first pass. So keep invitations simple – just make sure they don't look cheap. One option that many go for is online invitations, which are super inexpensive and highly practical. But if you want to pick up some brownie points from your bestie, nothing beats a tastefully designed card.
Check out Pinterest for some ideas, head down to the printers, make sure you get a strong recommendation on them first, and if need be haggle a little to get the best price. Great! Now there's more cash left over for the cocktails.
3. Stay out of the kitchen
You want this to be stress-free, don't you? If you foolhardily commit to preparing all the canapés, vol-au-vents, deviled eggs and fairy cakes yourself, you'll be freaking out so much you'll end up polishing off the vodka before you can say 'white Russian.' So, instead, either get other members of the party to pitch in, or spend some of the budgets on catering. If you do have one trick up your sleeve (Prosecco jellies? Chocolate liqueur brownies?), milk it dry (but well in advance of the big day).
3. Game shame
You don't have to go there. You shouldn't go there. Don't go there. Unless, of course, that's what your pregnant best friend wants. Then go wild. We're talking dirty diapers, guess the baby food, mum's measurements, baby sketching…. all the classics. The secret to making baby shower games work, like so many things, is in the timing. Make sure everyone is well arrived and settled. Have some music on the go. Just don't try to start any games too soon. Once you do, know exactly how you're going to organize each party piece so there's no umming and ahhing along the way. That way you'll keep everyone engaged and will happily avoid any chaos.
4. Wrap it up
Lastly, know how to close the show. Opening all the prezzies is the easy bit; what often gets overlooked is planning the repacking of them so they can get taken home. So have some canvas carrier bags at the ready and out of sight, along with one or two boxes. It's a nice touch that'll save you struggling with a ton of wet wipes under one arm and dozen onesies under the other as you look around for your car keys. Planning is the key, so have one that takes you from pre to post-party, and you'll survive the big baby shower test, just fine. Just.