Are you finally ready to build the home of your dreams?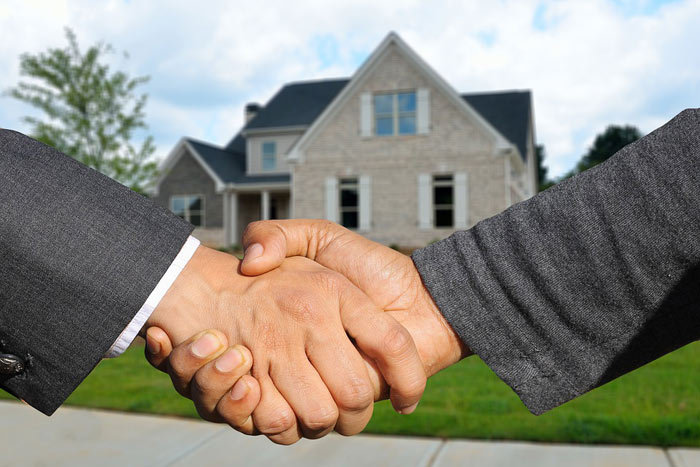 If so, your first step is to choose the right home builder. Working with your home builder is going to last months or even years. Therefore, you want to make sure you choose someone communicates well, understands your vision, and has a long history of building lovely homes for beautiful clients.
To find the right home builder, you can't just go with the first name that pops up on Google. First, you need to do your research.
Read on to learn the top 5 tips for choosing a homebuilder.
1. Ask Friends and Family
While reading reviews on the internet can be a great resource for narrowing down your list, it's not where you want to start.
To find a great builder, start by asking your friends and family for recommendations first. Friends and family are an excellent source because they are not going to embellish the quality of work the homeowner provided.
After you get a few recommendations from those you trust, make sure to verify that these builders have an actual business location and permanent business address. If they don't, it's a bad sign.
2. Do Some Local Research
You want to make sure your home builder is consistent with their quality of work. To do this, do some local research on each one you're considering.
Check your local Better Business Bureau for complaints filed against them.
Also, look into their standing with the state's contractor board, and make sure that they have worker's comp and general liability insurance. This is crucial, as in the event of an accident, you don't want to be held responsible.
3. Look Into References and Past Work
Before hiring your builder, it is very important to ask for a list of references.
Of course, builders are only going to give you names of people they've had positive experiences with, but looking into these references is still very important. When you contact them, however, don't just ask if they were satisfied with the job.
You need to dig deeper with your questions. Ask what they specifically liked about the builder and if there was anything they didn't like or were surprised by. Inquire if they remained within budget and stuck to the schedule.
Also, ask the builders to show you their portfolio. Better yet, go look at the homes in person. Whether they've built modern homes or log cabins like the ones at https://riverwoodcabins.com/log-cabin-kits/, going in person should give you an idea of the quality of workmanship.
4. Communication is Key
As we stated before, you're going to be entering into a long-term relationship with your builder. Therefore, it is essential that you choose someone who is an effective communicator.
Of the builders you are considering, think of who is always prompt with their email, calls, and text responses. Are they patient when you ask questions or in a rush? Do they do a good job of thoroughly explaining things?
These are all things to keep in mind when making your decision.
5. Keep an Eye Out for Red Flags
Even the slightest hint of a red flag should leave you running for the hills.
Some red flags to watch out for in home builders include:
Someone who asks for a large deposit upfront
Unclear work history
Lack of references
No proof of insurance
By avoiding these red flags and keeping the above tips in mind, finding the right builder should be easy!