Having a proper diet is one of the biggest ways to avoid all kinds of health problems and live a long and vibrant life. When you are pregnant you need to be even more cautious of how and what you eat; you are now eating for two. This is going to change the way you look at what you eat, as well as give you some pretty interesting cravings. It can be difficult to get through everything that pregnancy entails, so sticking to a healthy diet can only help.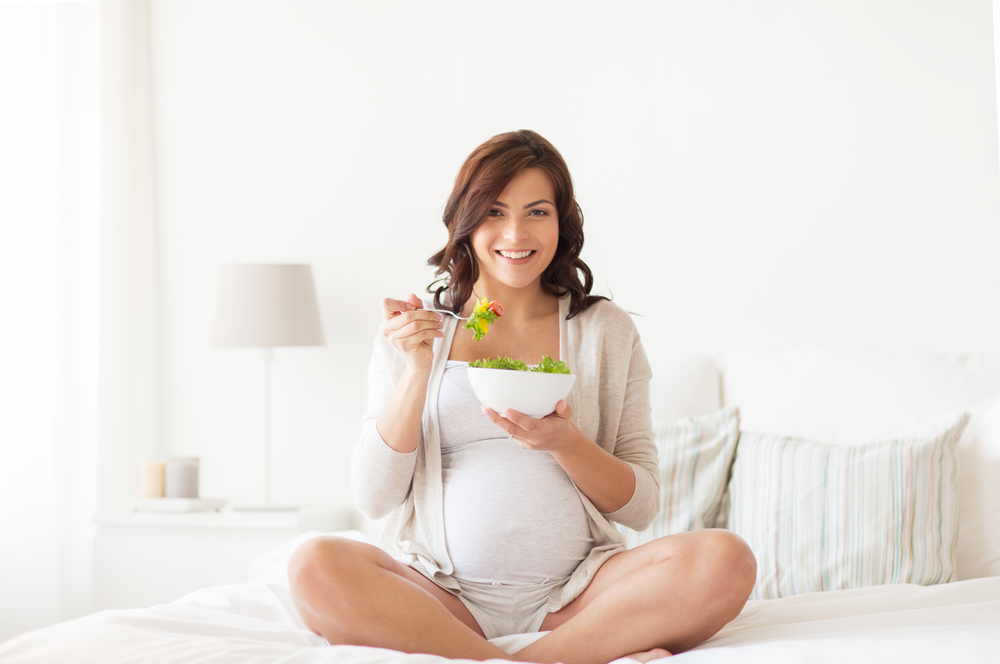 A pregnancy diet doesn't have to be some extreme or drastic change, it is all about readjusting the small things. You have to be more cautious about what you are eating, read more labels, and change some habits, but it isn't going to be life-changing. Millions of women around the world are also going through the same thing so remember you are not alone.
Keep reading for some useful tips that will help you stay on a proper diet when you are pregnant.
Eating Less, But Eating More
One of the first things you are going to notice when you are pregnant is how hungry you get. Your body is well aware that you have a child growing inside, and it is telling you to start preparing for it. Your metabolism is not going to be working the same during this time, so it is a good idea to eat smaller meals or snacks more often throughout the day. This gives your digestive system a more consistent flow of nutrition, but at the same time, it doesn't overwork it.
Keep Things Light And Simple
We all love foods that are bad for us, they seem to always taste the best. When you are pregnant it is important to keep your eating habits on the lighter side of things. Basically, anything that feels like a guilty pleasure should not be a regular thing. You want to eat lots of fresh produce, lean meats, and whole grains. Also, make sure you are getting enough healthy dairy products as you are going to need that extra calcium for the baby.
Prepare For Cravings
This is going to be something that is unavoidable in just about every single pregnancy. Cravings can come randomly and sometimes be for the oddest food combinations. You should start preparing in advance for anything like this by stocking some healthy alternatives to some of your favourite unhealthy snacks. Social media and blogs are a great resource to find creative ideas on how to battle these overwhelming cravings.
Keep Hydrated
We cannot stress this enough for anyone in the world, but especially if you are pregnant, drink plenty of water. You have to remember about the needs of your growing baby as well as yourself, and this is going to mean extra hydration for both of you. Water can play another great role here by helping to temper a massive appetite or cravings. Drinking water is going to make you feel fuller and therefore will help quiet down those pesky cries from your stomach.
Just Keep Things Simple And Healthy
You should now have a better idea of what you are going to be taking on with a pregnancy. There are a few things that you are going to have to be disciplined about but it really isn't that difficult. Just make sure the majority of your food choices are healthy in nature and you eat smaller portions more often during the day. Keep these tips in mind and having a good pregnancy diet will be a piece of cake.