"Dance Till the World Ends!" is what Britney Spears sings in the remix of her song for the new Twister Dance commercial from the creators of the cult game with colored circles. And one really wants to dance with her!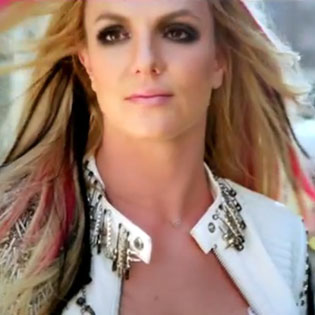 Spears shared the video with her fans on Twitter and wrote:
"Dancing has been such an important part of my life since I was a little girl, As soon as I saw the new Twister Dance game, I knew I wanted to be involved. I think kids will love rocking the spots and dancing to the music as much as my boys and I do. It's a lot of fun! "
Britney is no beginner on the dance floor, and being 30 years she is no less energetic than at the age of 17. Still, the new phase in her life is surprisingly beneficial for her.
Not only the fans of Britney, but those of Willow Smith, Kesha and other pop stars, can learn the new dance moves with the help of the Twister console. Everybody dances!