Recently the second trailer for The Word drama with Bradley Cooper, Zoe Saldana, Jeremy Irons, Dennis Quaid and Olivia Wilde in the lead roles appeared in the net. It has much in common with the first one. The filmmakers have presented it to the public in May this year.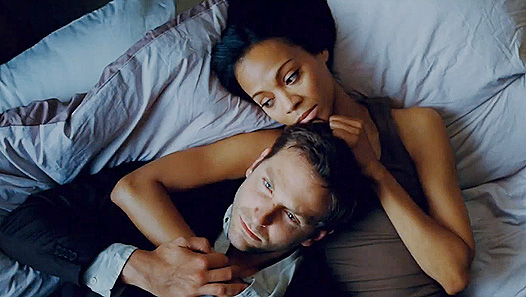 The film includes three stories at once, one of them – the main one – tells of a budding screenwriter Rory Jansen (Bradley Cooper), whose world begins to crumble when he claims an accidentally found manuscript by Jeremy Irons as his own. The manuscript brings large success, but will it bring him happiness and recognition? In fact, a day of reckoning always comes after this.
In the film, Jansen is married to Zoe Saldana (Dora) who is, by the way, Bradley Cooper's ex-girlfriend. The movie is filled with a variety of romantic scenes, not without drama in the end of the film.