The Olympic fanfares have ceased to play in London, and the British citizens gradually get back to their everyday life. Soccer player David Beckham has also made a switch from sport affairs to fashion photo shoots: the sportsman has become the star of a new H&M Bodywear campaign.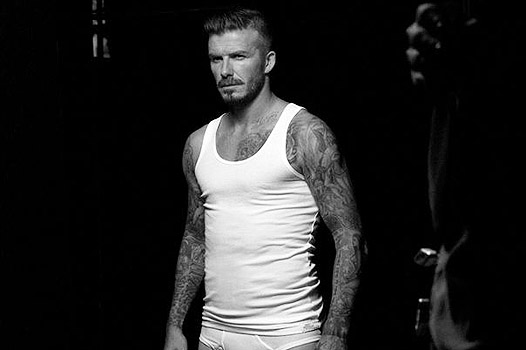 The father of many children and the faithful head of the family, David is not afraid of being pictured in underwear: time has no power over his steel muscles and his athletic figure. And what if we haven't yet noticed and considered some new tattoo on the body of the soccer player?
David Beckham is so good in bodywear advertising that this image of his was immortalized in bronze: the H&M company made a gift to the soccer player and all his female admirers, having placed a monument to Beckham near the Regent Street store in London. Some critic has made a very accurate remark that the function of a "fig leaf" on statues is now fulfilled by men's shorts.
It was decided during the new advertising campaign to increase the number of statues and place the so-called Beckhams in bronze in big fashion cities: New York, San Francisco, Los Angeles. It will be much easier for women to get to a bronze Becks after all.
However, David Beckham cannot get completely disconnected from sports even during the breaks between matches: the actor starred in the television commercial together with Paralympic athletes.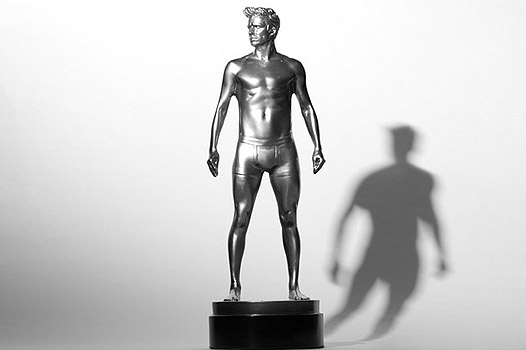 The video was shot by the network of Sainsbury supermarkets, which David has been collaborating with for many years. The pictures show athletes with disabilities, who exceed their potential and set an example of will power and sportiness character.
On his Facebook page, Beckham shared a link to the video, which is going to appear later officially, and wrote that he really liked to collaborate with the network of Sainsbury supermarkets, which really gave huge support to the Paralympic Games and the great rivals, who would soon ascend the stage in London.