Brazilian Star Models modeling agency sponsored an impressive series of public advertising aimed against anorexia entitled "You Are Not a Scetch".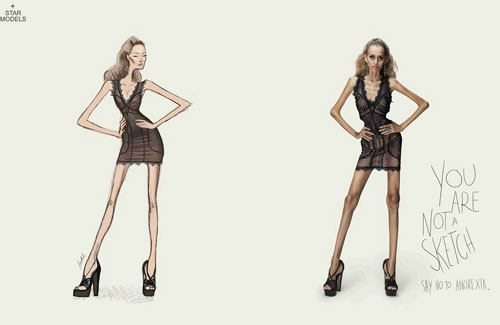 The basic idea is this: with the help of Photoshop, the designers have modeled how a girl would look in reality if she took into consideration the designer's sketches. The new ad was posted on Copyranter.
But the critics immediately noted that it was unlikely that the authors' advertising idea would be realized. The fact is that the designers' sketches and the proportions of real models do not correlate. A drawing is just an image. But modeling agencies were what really supported the fight against anorexia. The authors of the collection had been repeatedly outraged when the agencies offered them too skinny girls for shows.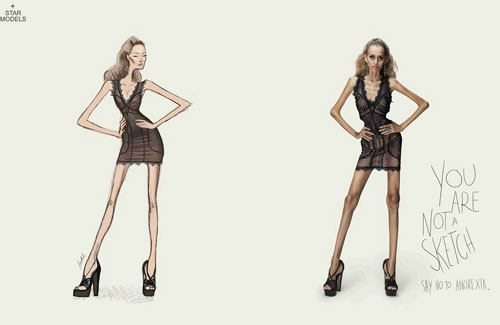 So, who demands the 'thin' body, after all? If this is not the designers, then what is the reason for modeling agencies to offer the models with very low BMI, thereby contributing to the mass hysteria about weight loss in normal women?