This is a story of a woman who is dreaming of becoming a glamour model but was hampered by her minuscule breasts. The story ends happily for the woman, 22-year-old Josie Cunningham, who had undergone breast enlargement surgery and had her wish come true, but probably not so happily for British taxpayers, for the surgery cost £4,800 out of the money they had provided.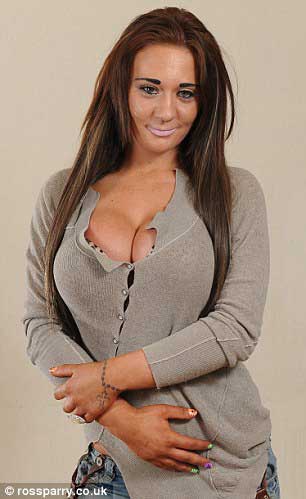 Cunningham went to a doctor and complained of emotional sufferings caused by her tiny boobs that, according to her, were making her feel wretched.
The woman, who used to be a 32A, told her doctor that she had insufficient breast tissue due to a "congenital medical condition." She claimed that she couldn't bear anyone seeing her in a bikini and padded bras were also no good failing to give her confidence.
Later Cunningham confessed that she hadn't been stressed by her small boobs before, but when she got talking to her GP she started thinking about the way she could live if she had a fuller chest, and worked up to an emotional state. The doctor was impressed and referred her.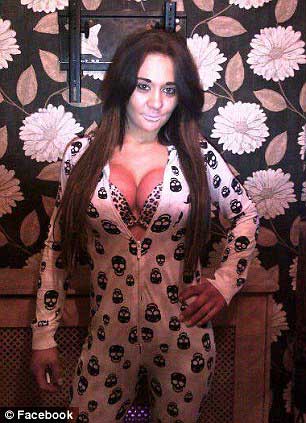 The aspiring model went on to a top surgeon who decided on giving her 36DD implants intending to make her flat chest expand to a 36C size.
Whether she realized it or not, when the details became public, critics flew off the handle, clamoring it was a gross misuse of taxpayers' money, for NHS is supposed to fund such surgeries in rare cases when it's necessary for the person's health.
The surgery had been recommended by her doctor, and, after the local Primary Care Trust issued their approval, was conducted at St James's Hospital in Leeds. But when asked about the reasons for the approval, health authorities failed to point out the link between prominent breasts and Miss Cunningham's state of health.
TaxPayers' Alliance chief executive Matthew Sinclair called these expenditures "an outrageous waste of NHS money" and said taxpayers are expected to be horrified when they know where their money goes.
Meanwhile, the lucky owner of enormous new cleavage, a Leeds-based telesales employee and an unmarried mom, means to reinvent her life and go into topless modeling, now that she feels confident! Her idea is to leave her two kids, Harley, 5, and Frankie, 2, to the care of her parents and pursue what she considers to be her vocation.
Her great wish is to rival Katie Price of Page 3. Talking to The Sun, she said that her new boob size had given her a new lease on life – "now I can't wait to do topless and swimsuit photoshoots and become the new Katie Price."
Actually, the question of whether to fund these kinds of surgery are decided by local health authorities, there being no national guidelines. Generally it's supposed to be dictated by the health condition, like heavy breasts causing pains in the back, or there is some developmental failure, or in case of asymmetric breasts. There are other medical reasons, but they don't come near this case.
Leeds NHS declined to issue comment on individual cases; what they did say amounted to making two points, first, that it is not customary for cosmetic surgery to be funded by the NHS, and that the decisions are usually made by a panel with clinicians present.
The Department of Health stated that decisions on individual treatments are up to the local NHS, "but any NHS treatment needs to be clinically justified."