It's that big moment every little girl dreams of… The Big Day. You've found your Knight in shining armor, and after some blissful time spent together, you have that feeling your dream is about to come true; he's going to propose.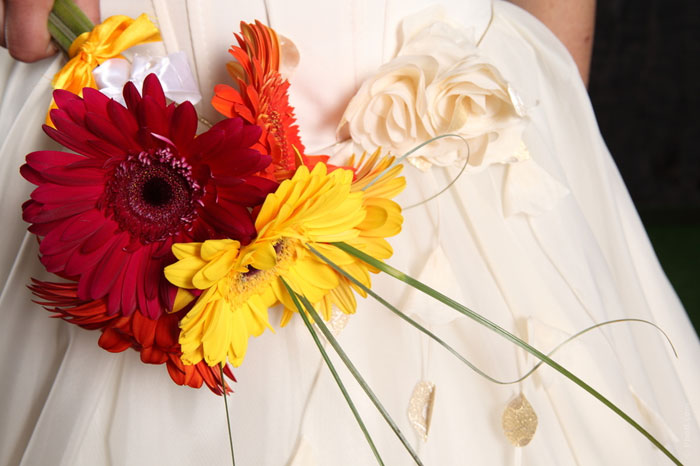 Probably one of the most notable and biggest moments in your life, your engagement is something monumental and you want it to be just perfect (and so does he). And what is the defining piece in any engagement? The ring. You're not quite sure what exactly your mate is going to place on your ring finger… but you may be able to make a good guess. And how? By his personality (which you probably have a good idea of, by now!).
Is he a Traditional Romantic?
If your spouse is the type to bring you a lovely bouquet of flowers, for no special reason at all, just because, or he surprises you with random candlelit dinners, he may certainly be considered a 'Traditional Romantic'. So, what can you expect of your engagement ring?
Chances are, he is going to go full-on traditional, and get you a sparkling and classic diamond ring, with the gold band to match (just like in movies). Truly the definition of 'Romantic'.
Is he the Artist?
A creative type, your mate is the type of guy who always sees things differently, with an 'out there' perspective, and this is reflected through his work, his wardrobe, and quite likely, his decision for your perfect engagement ring.
You can't really be sure what to expect, however you know it won't be the typical and traditional ring style; it has to be different. Perhaps a beautifully designed bespoke ring, in a colored gemstone that represents your birthday, or the month you first came together. Whichever he chooses, it's going to reflect his 'outside of the box' personality.
Is he an Extroverted Focal Point?
We all know the type… the guy who wants to be the center of attention, have the flashiest of accessories and truly grabs the world by the neck and says 'Look at me!'. His showstopping personality is what attracted you to him in the first place, after all, so wouldn't you assume the ring will likely reflect his BIG way of celebrating life? Of course!
Much like the Artist type, your ring is likely to be something unique, and most importantly, flashy. You could likely expect some kind of fancy coloured diamond in an attention-grabbing size, perhaps in a heart or teardrop shape… with some extra smaller diamonds, adding to the sparkle (the more the better, right?!).
Is he an Idealist?
Or, in other words, the perfectionist. Everything has to be just perfect (or close to); he has his life carefully planned, his apartment well organized, and his night's out with you are always exciting and right on schedule. You have always admired his sense of drive and effectiveness, and you can't wait to see how this transcends into the perfect ring…
… And what better way to achieve pure perfection, then buying the ring together?! Given his dedication to you and wanting only the best for you, chances are your spouse will not surprise you in the traditional sense with a pre-picked ring, he'll want you to pick it out, together. While this idea is becoming more typical, you'll truly appreciate the effort of putting you first. After all, he needs the perfect ring for the perfect woman!
If you find your perfect mate to be one of these personality types (or close to), it may shine some light on your perfect piece of jewellery, which you'll wear for many years to come, displaying your love for eachother to the world. The ring is always important, but remember, the most important part to any engagement, is the fact that you found your One and Only. And, in the end, that shines brighter than any diamond.