A survey commissioned by Badoo.com with the intention to look into the world's online flirting and compare the attitude of women in different societies came up with the conclusion that Spanish women take the cake when it comes to hooking men online.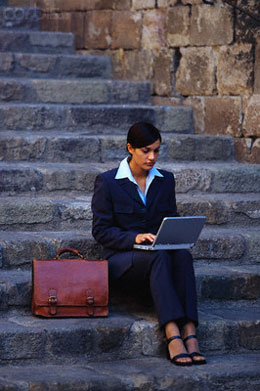 The survey resulted in drawing the "World Flirtation League" with Spain firmly holding the top line of those picking up men surfing the web.
During a flirting season of three months the average Spanish woman hunter will initiate contacts with four men, leaving far behind British women whose prey comes to 2.3 contacts. The US women make an even poorer show with their 1.9 pickups. Consequently the UK occupies the 14th place (losing to as many as six of its European neighbors besides Spain) and the US drops to the 19th.
Other leaders competing with Spain for charming men on the web are Poland (2nd), the Dominican Republic (3rd), Italy (4th) and Argentina (5th). For those wishing to know the result for their country here is the remainder of the list:
Brazil – 6
Chile – 7
Portugal – 8
Canada – 9
Venezuela – 10
the Netherlands – 11
Germany – 12
Colombia – 13
the Czech Republic – 15
Mexico – 16
France – 17
Belgium – 18
Ecuador – 20
Does it mean that those ladies who failed to prove their prowess in online coquetry are making up for it offline? We will need another poll for this.
Source of the image: Corbisimages.