In dating it is not so much the kind of guy you meet as what you feel about him (or what he can make you feel). Nevertheless, looking back, you may remember a guy you used to know and how he managed to add something to your life. There are some kinds of men who – if not the best of lovers – are interesting to recall, and you wouldn't want to miss out on them in your dating life. See if you have had them all yet!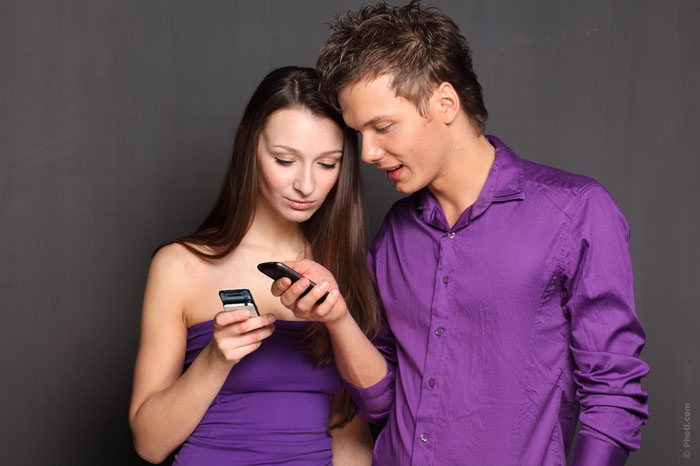 A music-minded fellow
There are always discoveries to make in the world of music, so a guy who knows a lot and has good taste can introduce you to bands and singers who may outlive him in your life by years and years. If you get one who is also an (aspiring) musician, you may let yourself in for a lot of the "band practice" stuff which you may find not to your liking. But the experience is likely to be worth it.
One who is your total opposite
This kind of encounter can be very refreshing and challenging, as well as a good incentive to games between the sheets. A person who is unlike you on all points can teach you to meet people halfway, compromise and argue, and understand people better in general. At worst, you will get the knack of defending your outlook better in a matter of months.
One who is totally similar to you
It can be a very gratifying time when you understand how fine it is to have a twin who mirrors your tastes, opinions and likes. You can bask in absolute acceptance and know that your wishes will be seconded and enjoyed with the same abandon. Just mind that afterwards the sensation of there being two likeminded persons may grow stale and you don't feel there's a possibility for moving on.
One who is into extreme sports
These fellas must always come in for a deal of suspicion because when the chips are down you may discover they're so much in love with their sport that they won't think twice about chucking you if things go wrong. Nevertheless, after all is said and sexed, you may still be finding pleasure in the fact that you know how to handle your skateboard or snowboard. The fun is yours forever!
A slow thinking chunk
He knows very little of what goes on outside the gym, and he may keep putting you out in public when it turns out he's unaware of the basest basics. Yet the feeling that he can physically turn you into a rag doll and then perform the stunts nobody else would come close to doing (you know what I mean!) is definitely something you will enjoy.
The sensitive kind
If you have grown tired of reaching out to your dates' emotional plane, this one will seem to be an answer to your prayer. You will batten on his neverending discussions of his feelings and his emotional recollections of times long gone. But after you have learned about all his childhood issues, it's up to you to decide whether his sensitivity has made him more mature – or, on the contrary, has failed to do so. Now you know whether you like your man to be more reserved or more outspoken feelings-wise.
Try a jerk
These guys may seem a total washout as daters – but even they have their merits. Let yourself in for this kind of experience, if only to learn to appreciate non-jerks better and thoroughly enjoy letting yourself go at them because of what they are. Now you know what you don't want to have at any cost. What's more, you have really good stories to tell to your BFFs while sipping cocktails!